Upper School Newsletter – School Year 2022-2023
Congratulations to the Class of 2023!!
College Acceptances – Class of 2023
Join us in congratulating our students on their college acceptances! Batch 2023 worked diligently since August of 2022 in submitting their college applications and we wanted to share the good news with the Brent community. If a Batch 2023 student received an acceptance and is not listed here, remind them to update Maialearning! – Ms. Dubroof, Ms. Cooper & Mr. McLaughlin
Develop your Math Skills this Summer
University of Waterloo's Summer Problem Solving program will be conducted online from June 26 to August 11, 2023. The goal of this asynchronous course is to develop students' mathematical problem-solving ability and provide opportunities to practice these techniques in major topic areas during the course. There is a fee involved. If you are interested, click this link.
Report Cards are available on BASIS for all students whose accounts are cleared. Report Cards are available for pick up over the summer from the Upper School Office during business hours. Report Cards are also available by mail upon request.
Looking Ahead: School Year 2023-2024
Below are some important dates to note for the start of our next school year.
New Student & Parent Orientation – Wednesday, August 9, 2023 10:00 am – 11:00 am. Theater
This session will orient new students and parents to Brent's academic and extracurricular programs.
IB Orientation for G11 Parents – Wednesday, August 9, 2023 11:00 am – 12:00 pm
We will discuss the International Baccalaureate Diploma Programme (IBDP) for incoming grade 11 students, the IB Calendar of Deadlines, and college admission requirements. This is a repeat of our grade 10 IB orientation sessions from last school year to orient those students into the IB Program. If you missed those sessions or are new to Brent's IBDP we highly recommend that you attend.
First Day of Classes – Thursday, August 10, 2023. Activities begin at 8 am. NO late start.
Reservation and Re-Enrollment for 2023-2024
Please reserve a seat for the 2023-2024 school year, or withdraw through the Registrar's Office registrar@brent.edu.ph
The Reservation and Re-Enrollment Form, and other documents, can be downloaded from our website:
Reservation and Re-Enrollment Form
School Fees
Payment Options
Calendar
Please pay the Re-Enrollment Deposit, and complete and submit Page 2 of the Reservation and Re-Enrollment Form. Note: The completed form does not reserve the slot, the payment does. Brent School cannot guarantee that a seat will be available if the US$ 1,000.00 Re-Enrollment Fee and the Reservation Form are not received before April 28, 2023. Slots are limited and this ensures that your child has a seat reserved for the 2023-2024 school year, and that Brent can accurately plan.
A 100% refund of the Reservation Slot is available until June 16, 2023, which makes it easy to reserve a slot now even if your plans for the new school year are not certain.
Thank you for your efforts in meeting the April 28 deadline to reserve or withdraw. It is important and appreciated.
Sincerely,
Jason Atkins
Headmaster
Bus Service – School Year 2023-24
Anyone interested in student busing for next school year should download, print and fill out a School Bus Service Reservation Form (click here) for school year 2023-2024 as soon as possible. Forms are also available at the transportation office and have been emailed to all families. There will be no increase in busing fees for next school year.
Sincerely,
Jason Atkins
Headmaster
Admissions for School Year 2023-2024
Updates from the Activities Office
IB Calendar of Deadlines for 2023-2024 School Year
Let's Be Good Community Members
Following this school year's Chapel theme, our weekly tips will be centered around how to be a good community member. Being an international school in every sense of the word, we educate our students to be respectful of each other's differences. As a PRIDE, we believe that there is unity in diversity and these weekly tips serve as reminders for our students to do their part in embodying the Brent Pride spirit. Being a good community member is embedded in our dynamic community. This shows everyone what Brent Pride truly is.
So, let's be good community members! Stay healthy, respect each other, be kind, be grateful, and remember what Bishop Charles Henry Brent said, "Privilege is a call to responsibility".
Communicating with Upper School
Please note our Upper School Calendar provides updated information on academics and activities in the Upper School in a live document. Please also note that we have provided the names of all Upper School faculty on our website for ease of communication: https://brent.edu.ph/academics/upper-school/faculty/. For the most part, faculty email addresses follow this format: first initial and last name followed by @brent.edu.ph.
If there is anything we can do to help you better understand our school, please contact the Upper School Office.
Thank you, in advance, for your support of the people and programs in our Upper School.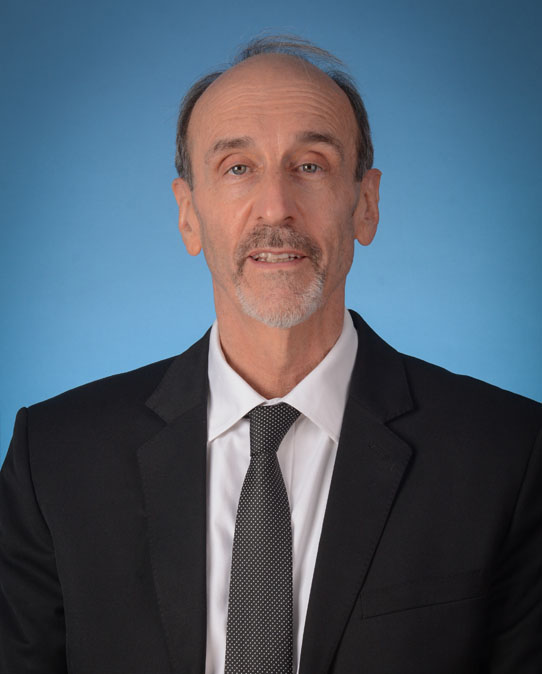 TODD WYKS
Upper School Principal