Vol. XXI • Issue 28 • March 22, 2019

COLLEGE VISIT
Throughout the year various universities that give presentations about their school and the university admissions process in general visit us. Juniors and Seniors as well as their parents may be interested in attending the following presentations.
NEWS FROM THE ACTIVITIES OFFICE
IB CALENDAR OF DEADLINES
All deadlines for the various IB projects, orals, research papers, EE, etc. are noted below. Parents please help our students stay organized with their IB assignments and due dates throughout the upcoming year.
IB MOCK EXAM SCHEDULE
NEW!! GRADE 9 COURSE SELECTION FORMS DUE FRIDAY, MARCH 29
Students were given registration forms on Wednesday, March 20, which are due back signed by students, parents and teachers by Friday, March 29th.
NEW!! GRADE 8 COURSE SELECTION FORMS NOW PAST DUE!!
Grade 8 student's registration forms were due Friday, March 22. Students who did not meet this deadline will personally meet with the US principals or counselors starting on Monday, March 25 to fill in the forms for submission.
NEW!! TECH FEST – MONDAY, MARCH 25 THRU FRIDAY, MARCH 5
RESERVATIONS AND RE-ENROLLMENT FORM
By April 22, 2019: Reserve a slot for the 2019-2020 school year, or withdraw
The Reservation and Re-Enrollment Form has been sent home with report cards. Please submit the form to Brent's Cashier, and pay the fee, by April 22, 2019. This ensures that your child has a slot for the 2019-2020 school year, and that we can clearly communicate to inquiring families how many slots are available for new students.
A 100% refund of the Reservation Fee is available until June 14, 2019. If you are unsure of your plans for the 2019-2020 school year, pay the fee by the April 22, 2019 deadline to reserve the slot and then contact Brent's Accounting Office for a refund at a later date, if needed.
If your child will not return in August, please visit the Registrar's Office by April 22 to complete the withdrawal paperwork. We're sorry to see you go, and wish you the best of luck!
The Cashier has extra Reservation and Re-Enrollment forms. It can be printed from the website in the "About" section, too.
Thank you for making an effort to meet the April 22 deadline to reserve or withdraw. It is important, and appreciated.
(This does not apply to current students in Brent's Grade 12, or to students applying to Brent.)
SENIA RESOURCE FAIR FOR PARENTS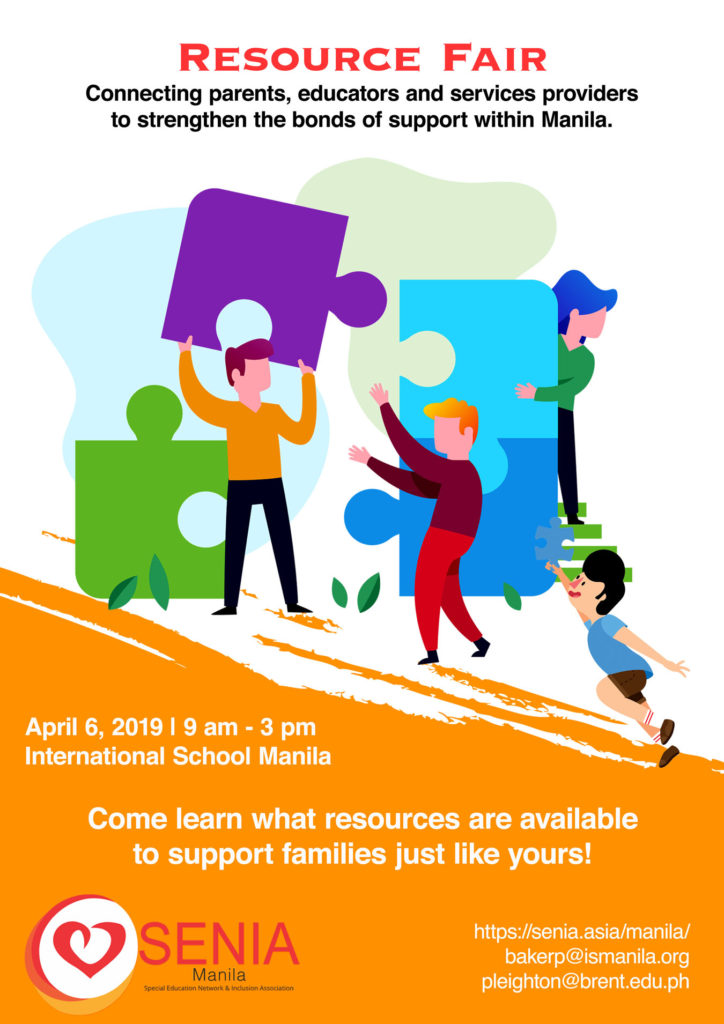 COUNSELOR COFFEE TALKS
SAT TEST DATES
IMPORTANT:
Brent students must register through College Board's website. Offices at Brent do not assist students with registering for SAT dates.
Slots for testing at Brent are usually full WEEKS before the published Deadline to Register below. Register earlier than you think you need to.
SAT at Brent is open to our enrolled students, but also to students from other schools. There are enough slots for Brent students if you register early.
If slots are already full at Brent for a specific SAT date, on College Board's website look for other schools offering SAT and then register at one that has available slots. If all other schools are also full, register for the next available SAT date at Brent. Let your Guidance Counselor know if these suggestions do not work for you.
CLOSING OF SCHOOL – CANCELLATION OF CLASSES
Brent International School Manila adheres to the Storm Signal Guidelines established by PAGASA – (the Philippine Atmospheric, Geophysical and Astronomical Services Administration). Accordingly, when storm signals are posted over Biñan, Laguna, classes will be affected as follows:
Storm Signal #1 Normal Operation: All Brent classes will proceed as scheduled.
Storm Signal #2 No Classes or Activities:No students or teachers are to report, however the school offices will remain open for the day. Administrators and office support staff report as usual if it is safe to do so.
Storm Signal #3 and #4 No School: The entire school operation will be closed. No classes, offices or activities will take place.
Please be aware that the storm signal for Laguna is not the same as that of Metro Manila. Weather reports regarding Manila, therefore, may not apply to the conditions at Brent.
Every attempt will be made to contact parents, students and teachers in the event of a cancellation of classes. When available and applicable, we use corporate texts to inform those whose cell phone numbers are registered in our system. If you have not heard from the school, you can assume that classes will happen as scheduled.
If you are still unsure, calling the school at +63-2-697-9043 or +63-49-511-4330 to 33 after 6:00 a.m. or checking to see if there is a notice on our website (www.brent.edu.ph) may help.
Finally, we realize that parents have the ultimate responsibility for determining whether or not their children go to school. Even if no order for the suspension of classes has been issued, if parents feel that traveling to or from school will place their children at risk, we certainly understand and will honor their decision.