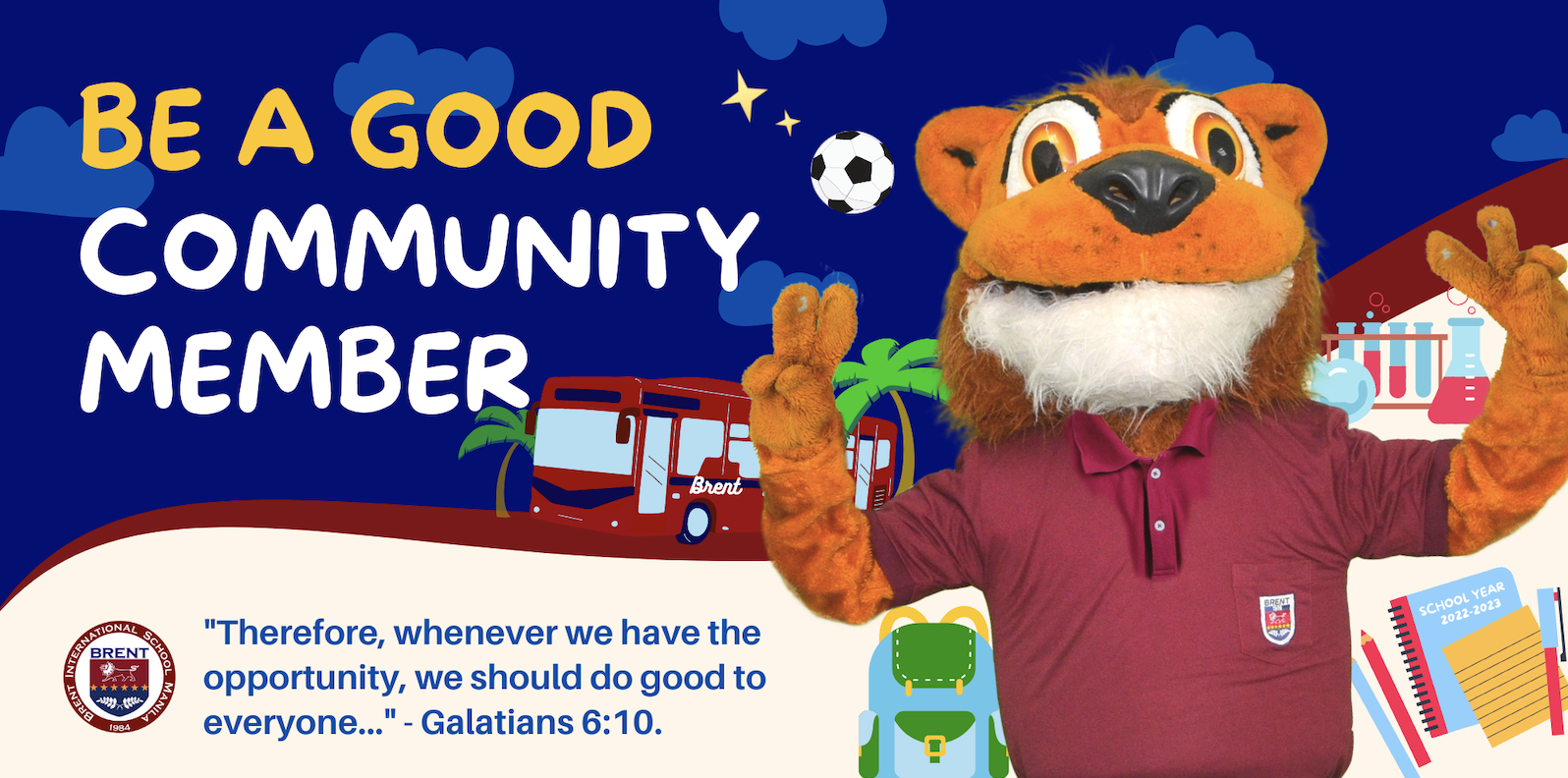 Our Chapel theme for this School Year 2022-2023 is "Be a good a community member." "Therefore, whenever we have the opportunity, we should do good to everyone." – Galatians 6:10 . The call is to take advantage of every opportunity to do good and be helpful to all people, but especially to our community and to those who are of the household of faith (Christians), your brothers and sisters in Christ.
Jesus Himself declares in Matthew 25:40 The King will answer, 'Truly I say to you, as you have done it for one of the least of these brothers of Mine, you have done it for Me.' Kindness to others is kindness to Christ.
Today we have many opportunities to serve and help. There is always an opportunity to lend a helping hand in time of need to someone. Take a look at your surroundings, at Brent School at home, in our community, and around the world and we will clearly see the opportunity God has presented us with.
The question to be answered by ALL of us is are you willing to help where there is a need? When the opportunity presents itself to us are we remembering the poor and less fortunate that are among us that we know are in need of our assistance? We should, especially if it is another Christian brother or sister.
The Apostle James asked this question in James 2:14-16 "My friends, what good is it to say you have faith, when you don't do anything to show that you really do have faith? Can that kind of faith save you? 15 If you know someone who doesn't have any clothes or food, 16 you shouldn't just say, "I hope all goes well for you. I hope you will be warm and have plenty to eat." What good is it to say this, unless you do something to help? 17 Faith that doesn't lead us to do good deeds is all alone and dead!"
We become a testimony of the living faith by reaching out to those who are in need. Your kindness and generosity in the many donation drives in times of typhoons and natural calamities, your involvement in the annual Biñan Christmas Charity, and in the after school clubs which aim to help and lend support to others, speak of the goodness of your heart and of being a good community member.
The blessing is not so much in receiving, it is in giving. Scripture declares that God so loved the world that He GAVE His only Begotten Son. God gave and you and I are benefiting even today. Jesus went about doing good to all when the opportunity presented itself. He even went out his way to help those that he knew needed Him but did not seek Him out. The woman at the well is an example of this.
Let us not only be hearers of the word but also doers by taking advantage of the opportunity to do good when the opportunity presents itself to you.
God bless us all.
Fr. Benjamin A. Jance III
School Chaplain/Community Relations Officer