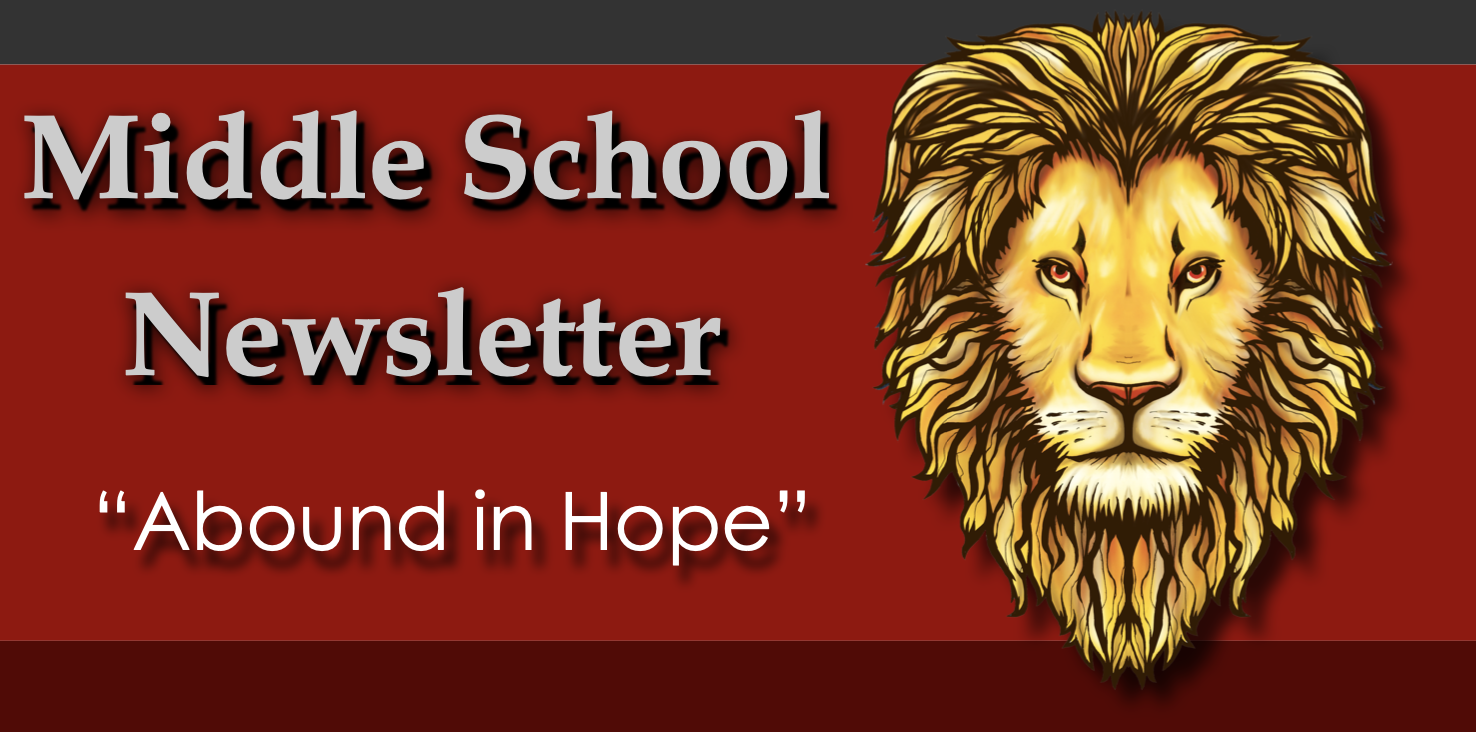 On Friday October 22nd, Middle School will be celebrating United Nations Day. Students are encouraged to dress up in clothing that represents their culture.

Students can upload a photo of themselves

here

for the Ganza!
A big thank you to our teachers who facilitated our house day last Friday. The students who participated all enjoyed themselves thoroughly. Here are the results:
1st Place- Emerald House
2nd Place- Gold House
3rd Place- Azure House
"May the God of hope fill you with all joy and peace in believing, so that by the power of the Holy Spirit you may abound in hope."
– Romans 15:13
This week's article is titled "

Understanding Changing Middle School Friendships"

by Jessica Lahey. I'm sure many parents have seen changes in the way kids interact during the turbulent years of middle school. This article sheds some light on how friendships change from being largely based on proximity and habit in early childhood, to connections based on shared interests, dreams and goals as students mature.

Dear Parents,
Our next guidance assembly will focus on talking to the middle school students about Stress, Anxiety and Depression.
Our students will be immersed with information about Stress and how to recognize symptoms when experiencing stress. Tools and strategies will be provided as well with the copying mechanizing.
STRESS is a feeling of emotional or physical tension and it can come from any event which can make any person feel frustrated, angry or nervous.
The causes of stress are known as stressors, and stressors can be caused by friends, home, school or work. Any kind of pressure in life can cause stress.
The stress symptoms in children are:
Gastro issues
Inability to concentrate
Constant worrying
Moodiness
Agitation
Body aches and pain, especially stomach ache,
Procrastinating responsibilities.
External stress can be caused by:
Friendship difficulties,
Bullying,
Identity crisis, or major life changes.
Recommendations:
You can help your children to increase their communication with family bonding. Encourage your children to:
To exercise,
To eat a healthy diet,
To avoid gaming and instagram during the school week,
To connect with others in a positive way
To remove devices such as phones when it is time to go to bed. Recommended time for our students to go to bed no later than 10:00 pm. (8 hours sleep)
ANXIETY is considered a disorder which we as parents need to be more aware of. Please observe if the child is experiencing lack of sleep and or oversleeping, no motivation, isolation, often panic attacks, breathing difficulties, sweating, and if you notice that interfering with school performance and relationships. Please contact a psychologist for the proper therapy such as CBT and/or medication.
Anxiety can involve some phobias, obsessive compulsive disorder, post traumatic stress disorder, social anxiety, or any general anxiety disorder.
DEPRESSION is a more serious disorder that causes sadness and loss of interest and can lead to serious emotional and physical problems.
Symptoms of depression to pay attention:
If the child withdraws from interaction with friends and family,
Difficulty sleeping
Suicidal thought
Fatigue
Lack of motivation and appetite.
Seek for a psychotherapist, psychologist and/or Psychiatrist if you notice that your teenager is experiencing negative thoughts and perturbations. The therapist can use different therapies, brain stimulation, medication and/or mind/body medications.
App and Techniques that help with Stress and Anxiety:
Article:
Have a nice weekend.
Roseana Richards
Middle School Guidance Counselor
MA Counseling Mental Health, & Family Inclusion, LPC
middleschoolguidance@brent.edu.ph