Vol. XXI • Issue 38 • May 31, 2019

Message From The Middle School Principal
Dear Parents,
This is the final Middle School newsletter for the 2018-2019 academic year that serves to share some important end-of-year information. To be sure, Wednesday and Thursday 29-30 May felt like two full academic days with student checkout procedures, Ganza distribution, the Middle School Awards ceremony, the all-school Moving Up Day, and final goodbyes to departing faculty and students. Please read below a short wrap up of the major awards that were given to Middle School students this week.
I wish all of you a healthy summer break with safe travels wherever they may lead you and your family. Take care and best of luck.
Best regards,
Important items to note
Middle School Musical for 2019: We're pleased to announce that the 2019 Middle School musical production is Seussical Jr.! that features such iconic characters as Horton the Elephant, The Cat in the Hat, Gertrude McFuzz, and many others. Auditions will be held the first few days of school in August. We're looking forward to a fantastic show!
Lion Heart Award Winners for 4th Quarter 2018:
Grade 6:
Boys: Tashfeen Faisal
Girls: Gabrielle Lorenzana
Grade 7:
Boys: Gavin Maidment
Girls: Bella Kim
Grade 8:
Boys: Nico Naguiat
Girls: Seher Baskar
Perfect Attendance for the 2018-2019 School Year:
Grade 6:
Minjun Bae
Grade 7:
Zangkaiyan Chen
Hyunseo Cho
Jihoon Kim
June Kwon
Steve Park
Branden Subala
Grade 8:
Ethan Acuña
Fiona Baguiwet
Emily Clark
Jungbin Moon
Kosei Okura
Bishop Brent Award for Both 1st and 2nd Semesters 2018-2019:
Grade 6:
Leandro Courbet
Mikel Fuentes
Gioia Lim
Gabrielle Lorenzana
Bikramaditya "Abhu" Mankotia
Diego Mapua
Shivam Mull
Zachary Pillerva
Ananda Sadhwanihop
Grade 7:
Trevor Cone
Pilar Dominguez
Logan Fisher
Kyungyoon (Bella )Kim
Hyeongjune (June) Kwon
Jimin Seo
Grade 8:
Seher Bhaskar
Josemaria Collado
Sophia Cron
Ana Gabriela Infante
Stefanie Santos
Important sections from previous newsletters that bear repeating
A Message from the Brent Upper School Geek Squad:
Good day Brent Community,
The Geek Squad is hosting a project called "Tech for Teaching". This project aims to install computers in local public elementary schools so that the children in these schools may experience the technological advancements of this era.
With this in mind, we are kindly requesting teachers, students, and parents of Brent to donate any piece of technology, which may include:
Old Laptops or Desktops
Speakers
Mouse
Keyboard
Central Processing Unit / Graphic Processing Units
Computer cases
Hard Disk Drives
Any computer parts that you are not in need of
No Printers please.
If you are interested in helping, please leave the items in the Upper School Office or approach Mr. Castaneda or Huaye "Wyett" Zeng.
Reminder About After-School Supervision: Many middle school students remain after school to attend tutorials or other after-school activities, or they need to wait for older siblings who have extracurricular commitments. All the divisional principals are reminding those students who are not attending tutorials or participating in extracurricular activities or who do not have to wait for a sibling that they need to go home at the end of the academic day. If a middle school student has an academic commitment aside from attending tutorials and wants to stay after school to work with classmates in the library, the student(s) should go the library and stay there to complete the work. Students without after-school commitments are not allowed to remain after school to socialize.
BASIS and Student Email:
Brent uses a customized web-based application named BASIS (Brent Academic Student Information System). This allows students and parents to view academic progress and attendance information online through a Student and Parent Portal feature. Grades 4 to 12 parents can track progress throughout the year while Nursery to Grade 3 parents can view reports at the end of each quarter.
For Parents:
Parents of new students will receive an email on how to access and use the Parent Portal. Access can also be requested by emailing itc@brent.edu.ph or contacting the school level secretary.
For Students:
A new student is given an email account where they can receive communications from the school. This will also be used to login to Google Classroom, the learning management platform used in the Middle and Upper School.
New students (Grades 4 to 5) will be given their Brent email account as well as their BASIS access information through the homeroom teacher and/or computer teacher.
New students (Grades 6 to 12) can get their Brent email account as well as their BASIS access information at the IT Center, 4th Floor, Media Center.
Compilation of Weekly Parent Articles:
Week 37: 24 May 2019: Here's an interesting article for all ages, young and old, from the New York Times "Smarter Living"on how to deal with grudges, or on a more general but equally important point, the issue of forgiveness.
Week 36: 17 May 2019: Here are two articles for you this week. The first is on the issue of burnout, both on the personal and professional levels, and the second is a Ted Talk titled "What You Should Know About Vaping and E Cigarettes".
Week 35: 10 May 2019: WI provided an article earlier this year on vaping, but I came across this longer piece from The New Yorker magazine and felt I had to include it in this week's newsletter. This article should help dispel any misconceptions you may have about anything remotely positive about vaping and its effects on teenagers. Read on to learn more about this epidemic and to help arm yourself with information for that necessary discussion with your child about the dangers of vaping.
Week 34: 3 May 2019: When it gets to be especially busy, maybe that's a sign to all of us to slow down. Counterintuitive thinking , I know, but after reading this week's article by NY Times writer Olga Mecking, I'm a convert to this frame of mind and course of action. Read on to see if her reasoning resonates with you.
Week 33: 26 April 2019: This week's article is about apologies and how one writer, Kristin Wong, posits her thoughts on the important aspects of apologies. To be sure, she doesn't advocate the need to stop apologizing, but rather she asks the reader to consider what one should think about how and why to apologize.
Week 32: 12 April 2019: Ever wonder what music your son or daughter may be listening to that just happens to be the latest and greatest for teens? Click the link below to get familiar with Billie Eilish and her music. I can't promise this will get you fully in the know on teen culture, but it may just stop an eye roll or two the next time you have to talk about music.
Week 31: 5 April 2019: This week's article on the recent college admissions scandal in the United States may not at first glance feel like it applies to middle school parents and students, but truth be told, this reckoning when our current middle schooler heads off to university will be present for us all too quickly. With that said, the article's other important message centers on why we should keep the focus of education on the sincere enjoyment of learning and not on achieving the end result of acceptance to one's "dream" college.
Week 30: 29 March 2019: This week's article on the recent college admissions scandal in the United States may not at first glance feel like it applies to middle school parents and students, but truth be told, this reckoning when our current middle schooler heads off to university will be present for us all too quickly. With that said, the article's other important message centers on why we should keep the focus of education on the sincere enjoyment of learning and not on achieving the end result of acceptance to one's "dream" college.
Week 29: 22 March 2019: At first glance, this week's parent article is a wonderful feel-good story about an inspiring 8-year old in New York City. Dig a little deeper though and you'll find not only an inspiring tale of a talented child but also the spirit of resilience and what the support and love of incredible parents can do..
Week 28: 15 March 2019: For my money, it doesn't get any better than the writings of Pulitzer Prize-winning author Thomas Friedman, especially when it comes to his NY Times pieces. The focus of this article – the two codes your child needs to know – make strike you as unnecessarily reductionist at first (I felt that way at first), but the more I thought about his column, the more I was moved by it.
Week 27: 8 March 2019: This week's articles, from the medical centers at Yale University and Johns Hopkins, center on vaping, and both do an amazing job of dispelling myths and providing important information on this epidemic among teens. Read on to learn more about the health dangers of vaping for anyone, especially pre-teens and teens.
Week 26: 1 March 2019: As parents, we've all been in situations when we have struggled to work with and calm down an emotional adolescent. And if you're like me, you do your best, based perhaps on what worked for you at that age or a (desired) line of rational dialogue to help calm down and understand the situation. Read on to learn another way to help deal with the "emotional chaos of the teenage brain" to give you another perspective on how to do your best. One last point: I know I advocate on behalf of all the articles I include this week, but this one truly changed my perspective and what my future responses will be when I work with emotional teens.
Week 25: 18 February 2019: I'd like to thank my colleague Ariane Cacace for sending me this fascinating article from Edutopia entitled "Decoding the Teenage Brain (in 3 Charts)". It will help all of us get up to date on the latest neuroscience research to help understand what makes teenagers tick.
Week 24: 11 February 2019: NY Times writer Pamela Paul's opinion piece article centers on the benefits of avoiding parental overprograming and allowing our kids to be "bored" at times in their lives. Read on to gain valuable insights into this notion and how to deal with this situation when it inevitably arises.  
Week 23: 8 February 2019: This week's article is for our personal edification, though we can easily transfer its salient points to working with our children. It's about the important task of managing our personal data. Read on to gain valuable insights and advice to help you with how to tackle this critical task in our tech-centered lives.
Week 22: 1 February 2019: Here's an intriguing statement: What if I told you that four simple words could help you live a better life? Moreover, would you be up to incorporating them in some meaningful way for a 30-day challenge? If so, read this week's article to learn about the words and how to integrate them (if you don't do so already) into your life.
Week 21: 25 January 2019: Here's an article by The New York Times and Yale University professor David Brooks on the importance of emotions in education. I will share this article with the MS faculty and discuss its salient points in an upcoming MS faculty meeting so that we can examine Brooks' points, as well as those of noted educational researcher Antonio Damasio at UCLA.
Week 20: 18 January 2019: We know the Bill and Melinda Gates Foundation does remarkable philanthropic work throughout the world on a wide variety of issues affecting humankind. One issue they address is their concern for and attention to education. Curious where they're putting forth effort regarding education? Click on the link below to see how they plan to devote their resources in the educational realm.
Week 19: 11 January 2019: Or rather a retrospective of remarkable images from 2018, courtesy of the New York Times. I find these images fascinating, both in reminding me what I've forgotten but also for the events and news that I missed. I hope you enjoy these photos as much as I have.
Week 18: 15 December 2018: Nicholas Kristof is one of my favorite columnists for the NY Times, and if you like this article you'll enjoy his others as he travels the world to comment on myriad issues for our planet. Here's an article that Kristof writes every holiday season about how to help others in need in different parts of the world. My personal goal has always been to pick one of his suggestions each year and do my part. I hope you find this article and any of Kristof's writing to be useful and enlightening.
Week 17: 7 December 2018: This week's NY Times article "Hide Your Phone While You're Trying to Work. Seriously" should serve as an interesting conversation point for you and your middle school student. It centers on the harmful effects of just having a cell phone within visual proximity and how this presence affects cognitive functioning. I found it especially enlightening to learn about the impact of laptops on our cognitive abilities as well. It's fascinating information that you can use to guide your work with your child as well as how to deal with electronic devices in your life.
Week 16: 29 November 2018: This is a follow-up article on vaping and teen usage, with this piece centering on the difficulties of one young man who becomes addicted to vaping and the ensuing difficulties he and his family face resulting from his addiction.
Week 15: 23 November 2018: I am an avid reader and have been since my father first brought me to the Princeton public library many years ago. I get many requests from friends and colleagues for book titles, and while I have my running list of favorites that I keep close at hand for easy reference, I also consult The NY Times for new ideas. One of my favorite sources each year is the one I've included in this newsletter: The NY Times 100 Notable Books for 2018. If you're looking for titles in specific subject areas with annotations on each work to provide more information, you need to check out this list. Happy reading…and let me know if you find something I must read! PS: For non-fiction, I recommend the new Michael Lewis book (or anything by him).
Week 14: 16 November 2018: In a recent Parent-Teacher Association meeting, the topic of vaping came up and an interesting discussion ensued. The use of e-cigarettes among teens worldwide has reached alarming proportions, and health experts are very concerned about the short and long-term effects. Please read this week's article to learn more about vaping, culture, and common misconceptions about using e-cigarettes.
Week 13: 9 November 2018: Perhaps it's the Manila traffic that is finally getting to me, but I thought of it as I read and selected this week's article "How to Be a More Patient Person" to provide advice for those quotidian or pre-holiday season stressful situations that impact all of us.
Week 12: 26 October 2018: In a culture where being extroverted is celebrated, the author Susan Cain in her book Quiet: The Power of Introverts in a World That Can't Stop Talking, permanently changes the way we see introverts and the way introverts see themselves. I've included the link to Susan Cain's TED Talk after she published Quiet, and I trust that you'll be intrigued after watching. I also strongly advocate reading Cain's book. In truth, I think it's one of the most important books I have read on a personal and professional level in the last decade.
Week 11: 19 October 2018:  This week's article provides practical advice on how to "break up" with any social media account that you or your child may have. In light of the recent data leakage and breaches of Facebook's site or perhaps your decision to limit or eliminate your child's usage of a particular social media site, you should consider using the methods described in this article to help.
Week 10: 12 October 2018:  This week's article is admittedly a departure. It features two profound singer- songwriters, Elvis Costello and Carole King. I know Elvis Costello may not be everyone's favorite – enjoying his voice is an acquired taste – but I believe he may be one of our greatest living musicians. Carole King ranks as one of the greatest pop songwriters ever. Have you ever listened to her album Tapestry? Or know that Aretha Franklin covered her song "(You Make Me Feel Like) A Natural Woman"?
I've shared this article with the MS faculty as well because the artists talk about the beauty of collaboration in all of its forms. Further, they talk about connecting as artists but also about connecting as people. Collaboration and connection: two key concepts we stress here at Brent, and Elvis and Carole talk about the importance of these two behaviors in their interview.
Week 9: 5 October 2018:  This article centers on an anxiety disorders and their impact on children and adolescents. This writing isn't meant to be alarming or cautionary; instead, it serves as a useful resource to learn about the most common mental health disorder in adolescents.
Week 8: 28 September 2018:  As parents in this day and age, we all face that crucial conversation that is as challenging as any that we have with our kids: how and when to limit our child's use of technology. I invite you to read the New York Times article offered below that offers practical, easy-to-follow advice and guidelines on having meaningful conversations and setting viable limits about technology use.
Week 7: 21 September 2018: This week's article does not sit squarely on the topic of middle school education, but it does relate to human cognitive abilities and our inherent biases. Give it a read if you're interested in such fascinating psychological phenomena rooted in cognitive biases like the gambler's fallacy, the sunk-cost fallacy, and the Ikea effect. Reading this article should give you some valuable insights into your own behavior as well as others.
Week 6: 14 September 2018: This week's article from The New Yorker magazine is "The Mystery of People Who Speak Dozens of Languages." It centers on hyperpolyglots, or people who are fluent in multiple languages, such as one person noted in the article who has a command of 22 different living languages and 6 classical or endangered languages. While this  article focuses on this specific phenomenon, it also sheds an interesting light on how our brains learn and apply linguistic information.
Week 5: 7 September 2018: Learning from failure seems oxymoronic at first glance, but we know that failure is a central learning mechanism for students and parents alike. Please read the accompanying article "Talking About Failure is Crucial for Growth" from the New York Times to learn more about the importance of failure in our lives and how to talk about it with your children.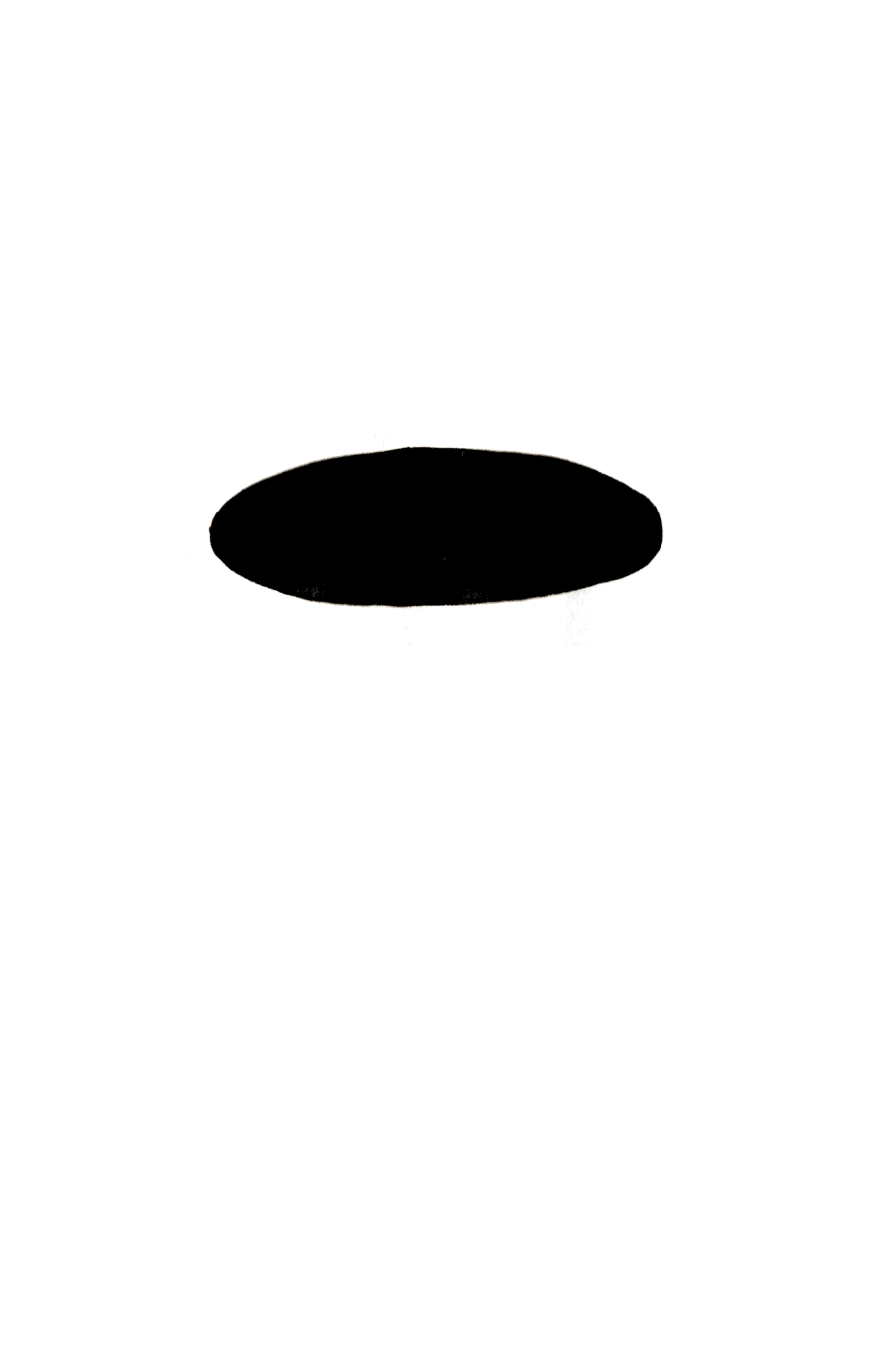 Week 4: 31 August 2018: Of course, I want all parents to read the articles that I include each week, but I'm putting out a special plea for us to spend time with this New York Times article "How to Have Better Family Meals". It's a rather anodyne title for a piece that centers on one key point: families who dine together at home are happier and healthier. More specifically, it enumerates the benefits for our children that stem from sitting together as a family to eat dinner on a consistent basis.
Week 3: 24 August 2018: This week's article is more adult-focused, but I can certainly see its application by our middle school students. It's about the acronym F.O.B.O., or Fear Of a Better Option. I'll hazard a guess that we've all been in a situation when we have wanted to maximize our options but get stuck in the process, thus leading to indecision or, worse yet, no decision at all. This article should shed some light on this behavior and offer suggestions on how to avoid it.
Week 2: 17 August 2018:  Here's an interesting article from The New York Timeson Fortnite, the video game you've likely heard of but definitely need to know more about. It a guide for non-gamers to learn why this game has taken such a strong hold in the gaming world.
Week #1: 10 August 2018 :  I'm continuing this parent education section of the Middle School newsletter after receiving such positive feedback the past two years. Here's  our first article of the year. Appropriately, it's about eating and sleeping as important contributors to learning. Please take a few minutes to read this article from The New York Times:

A Reminder to Parents Who Travel: If traveling requires you to leave your child/ren in the care of someone else, please complete the Temporary Contact Information form. Sharing it with the office will help Brent better handle any security, medical, or legal concerns that might come up while you are away. The forms are available to pick up in each of the school offices. It can also be printed from our website by visiting the newsletter and school calendar pages. Please give the completed form to the office before you depart for your trip. Thank you!
MESSAGE FOR PARENTS OF STUDENTS WITH FOREIGN PASSPORTS: Brent, like all schools in the Philippines, is required to document that ALL students (except for Filipino students) are attending school according to immigration regulations. For this reason, it is very important that we have clear documentation on the visa status for every student.
To this end, we are requiring all students during the end-of-year checkout procedure to fill out the proper form and return it to the school along with copies of their passport's bio-page, visa page, and latest arrival page. To insure your child can properly enroll for this school year, we need to follow-up on his/her visa status. We have all the support necessary to help with any visa issues, but it is very important we receive the requested information quickly.
Brent International School requires all parents/visitors to sign in and get a visitor's ID card. Permanent ID cards are available for all parents through the Security Office in the Administration building. When displaying a permanent ID card, parents are no longer required to get a visitor ID card each visit.
Closing of School: Brent International School Manila adheres to the Storm Signal Guidelines established by PAGASA – (the Philippine Atmospheric, Geophysical and Astronomical Services Administration). Accordingly, when storm signals are posted over Biñan, Laguna, classes will be affected as follows:
Storm Signal #1 Normal Operation: All Brent classes will proceed as scheduled.
Storm Signal #2 No Classes or Activities: No students or teachers are to report, however the school offices will remain open for the day. Administrators and office support staff report as usual if it is safe to do so.
Storm Signal #3 and #4 No School: The entire school operation will be closed. No classes, offices or activities will take place.
Please be aware that the storm signal for Laguna is not the same as that of Metro Manila. Weather reports regarding Manila, therefore, may not apply to the conditions at Brent.
Every attempt will be made to contact parents, students and teachers in the event of a cancellation of classes. When available and applicable, we use corporate texts to inform those whose cell phone numbers are registered in our system. If you have not heard from the school, you can assume that classes will happen as scheduled.
If you are still unsure, calling the school at +63-2-779-5140 to 46 or +63-49-511-4330 to 33 after 6:00 a.m. or checking to see if there is a notice on our website (www.brent.edu.ph) may help.
Finally, we realize that parents have the ultimate responsibility for determining whether or not their children go to school. Even if no order for the suspension of classes has been issued, if parents feel that traveling to or from school will place their children at risk, we certainly understand and will honor their decision.