Vol. XXII • Issue 34 • May 15, 2020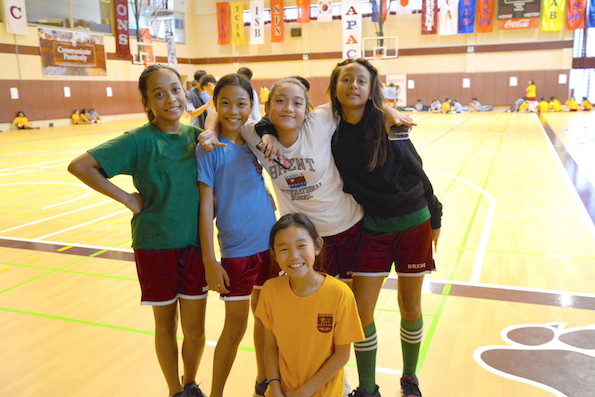 Message From The Middle School Principal
Our Middle School Year-End Celebration is scheduled to air on YouTube Live on Wednesday, May 20th at 9AM. The celebration will focus on Activities and Academic Awards, Moving Up, and Grade 8 Farewell. We will send a link via email and text to middle schoolers and their families next week. The celebration will continue to be available to watch for one week for those who live in inconvenient time zones. The access link will not be published on our website, and we ask that you only share it with friends and family members who will watch. If any family wants their middle schooler's name redacted from the program for privacy reasons, please contact Mr. Josephson.
This week's article is a bit unique in that it is actually a Podcast titled "Give Yourself a Break". As our students move away from school and into their summer break, it is a time for them to relax, and relinquish responsibility for a while. However, though this will be good for them in many ways, in other aspects they will be facing unique challenges this break. As outlined in this podcast, with the quarantine measures that are in place all over the world, people are going to be feeling the stress and disappointment of loss of opportunity–feeling like there are things they are used to being able to do during their break, but being unable to do them. Now that they finally have the time to engage in those activities, they can not. The podcast talks about the science of happiness, and how we can tap into some of that science to help us through the suffering that will come with loss of opportunity.
I want to wish you all a safe and restful summer break. A big farewell and best of luck to those families who will be moving away next year; I appreciate the support you have provided and I know your child will be greatly missed at the school. Everyone else, I'll see you again on August 24th!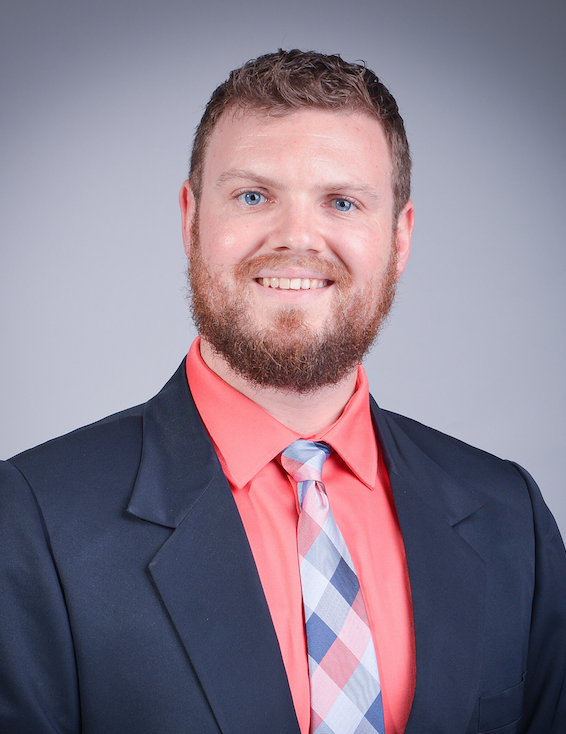 Clearances Procedures Delayed
Due to the extended quarantine for the National Capital Region and Laguna, collecting materials for clearance will be delayed until at least June 1. Detailed procedures for dropping off materials will be sent later.
In the meantime, please collect all the items on the outstanding materials list sent out by each school level, and prepare for any remaining charges to students' accounts. It is possible drivers or parents will have to return materials since those under the age of 20 are not allowed out during a general quarantine. Please be sure to collect student ID's and locker combinations as well.
Reservation Re-enrollment Form deadline extended to June 10
Dear Brent Families,
I understand that completing the Reservation and Re-enrollment Form and accompanying payment has been difficult for some families during the enhanced quarantine. To help, we are extending the deadline to June 10.
The information is helpful for our future planning. So, while the deadline is extended, we appreciate the completion and payment at your earliest convenience. Thank you to everyone who has already completed this process. As you plan for the future, I want to further assure you that there will be no tuition increase for the 2020-2021 school year.
The Reservation and Re-enrollment Form can be found on our website here. Since our school cashier on campus is not currently able to assist you in processing payments for any school fees, you may settle the reservation fee for the 2020-2021 school year through a bank deposit or bank transfer.
Here is a list of Brent's dollar and peso bank account details for your reference.
Once you have made the payment for reserving a slot for the next year, please email a scanned copy or photo of the Reservation and Re-enrolment Form together with the proof of payment (via direct deposit or online payment) to billingsection@brent.edu.ph. Our Accounting Office will issue an official receipt as soon as offices resume. For company dependents, you only need to email the Reservation and Re-enrollment Form.
Email billingsection@brent.edu.ph for further assistance.
Guidance Counselor Corner
Dear Parents,
Some of you know that I am currently taking my Doctor of Psychology degree and I read and write about techniques and new theory putting in practice in this field.
I would like to share with you an analysis that I did about the article and interview done by Dr. Dan Siegel (the creator of the Mindsight). Dr. Siegel talks about a new technique called MINDSIGHT. This is a new tool bigger than Mindfulness because it teaches us to be aware of our actions.
So the difference between Mindsight and Mindfulness is that in Mindsight we are aware of our feelings to understand the feeling of others and Mindfulness is being aware of what is around us, like people, nature, it is the awareness of our actions and people's actions.
What Is Mindsight?
According to Dr. Siegel, (n.d) during his interview about What is Mindsight? He describes that Mindsight focuses on the mind on the nature of the internal world. Mindsight is a fundamental finding that precedes the Mindfulness technique. Mindsight focuses on the perception of emotions so we can understand our feelings and have empathy for others.
Mindsight is the awareness of our inner being, like thought and emotions, it is being aware of our actions, it is the opposite of Mindfulness in which uses consciousness with the external world. Mindsight allows us to internalize and analyze our own feelings. The more aware we are about our own feelings, the more we understand people's emotions and feelings. Mindsight is an action-oriented power that can change the structure and function of the brain. Mindsight offers a bigger tool than Mindfulness because it allows us to monitor, modify and change current behavior simply by knowing our actions.
Recognizing The Importance Of The Mindsight
Mindsight's secret is to be able to recognize the patterns of our negative emotions and/ or unresolved errors that we make time to time and prevent us from moving forward and able to change those errors to a positive into a positive emotion that will help our brain to rewire and change.
Dr. Siegel as well talks about the role of the parents' foundation withing the Mindsight. The role of the parents during early childhood plays an important role in our behavior later on as an adult. Parents are the child's behavioral foundations in which they structure the child's feelings and perception of them toward others. The child's inner consciousness is Mindsight's reflection of his parents.
On the other hand, when the child lacks parenting guidance during the infancy stage, his or her internal emotions become distorted and they are unable to understand themselves and others. A second observation that Dr. Siegel talks during his interview is that attachments can affect a person's life during the time of separation. For instance, the moment when the child enters kindergarten, there is a possibility that the first separation anxiety occurs from parents to children or vice verse. A second attachment can happen when the child becomes an adolescent graduate from high school and leaves home to go to university. If the attachment becomes a negative experience during the child's growth stage, it could have caused trauma and remained in the unconscious mind, Dr. Siegel calls this experience a disorganized attachment. On the other hand, if the child is under constant stress, he or she will become an adult detached from emotions and the loss of reality with the internal world and others.
Brain Changes During Mindsight
The brain is like a sponge that can change and grow with training. When we have new ideas or a new experience our neurons connect and send the message to another neuron creating communication in our brain and the nervous system, this process is called synapses. According to Dr. Siegel, he believes the focus of attention regulates behavior and although neurons connect with other neurons they rewire and restructures the brain where the behavior change and improves the path of the well-being of the person.
Mastering actions and Mindfulness focussed attention stimulates the brain. They are many ways that our positive energy flows into our brain but people need to learn how to master those feelings. Learning to control our reactions stimulates our brain to connect and communicate with other neurons as an internal simulation.
Integration
When our brain flows harmoniously, our brain connects to every part of the brain. According to Dr. Siegel, the integration of consciousness occurs in 3 different ways such as bilateral, temporal and transpirational.
Bilateral connections occur when the person is able to carry out activities in a clear way as neurons of the brain connect and creates memories and integrate them into our daily lives. When temporal integration occurs, the person has the desire to integrate the current memories and make it permanent in life, such as thinking about living forever, the perfect eternal relationship or the desire for our children to remain small forever. Those integrations are temporal because it changes and when we realize about those changes we face the transpirational integration where we the person learned to accept and move on.
Dr. Siegel closed the interview by emphasizing that when an individual begins to become more aware of their own positive feelings, they begin to learn about the meaning of life the sense of self and others with compassion and empathy. MINDSIGHT is a strong tool that is handle in our prefrontal lobe creating a circle of a positive message such as compassion, empathy, and kindness in our lives and it is an important tool that we all must learn to use and put it in our daily life practice.
Mindsight is a strong tool that is managed in our prefrontal lobe creating a circuit of a positive message such as compassion, empathy, and kindness in our lives and it is an important tool that we all should learn how to use it and put it into our daily life practice.
Recommendations:
Do more breathing exercises. It is part of Mindsight and Mindfulness.
Relax, put your hand in front of your mouth and feel your breath while you do your exercise. Breath in and out.
Be aware of your feeling (someone might feel like you feel) have empathy for others and have a nice and relaxing spring break.
Students and parents do not forget to check the MS Counselor Site:
https://sites.google.com/brent.edu.ph/middle-school-guidance/
Mrs. Roseana Richards
Guidance Counselor
References
American Psychological Association (2020). Publication manual of the American Psychological Association. (7thn ed.).
Reeve, J. (2018) Understanding motivation and emotion. (7th ed.) Wiley.
Siegel. D.  M.D (n.d). Retrieved from: https://www.psychalive.org/what-is-mindsight-an-interview-with-dr-dan-siegel/
Your Amazing Brain