Enjoy Your Summer Break Lions!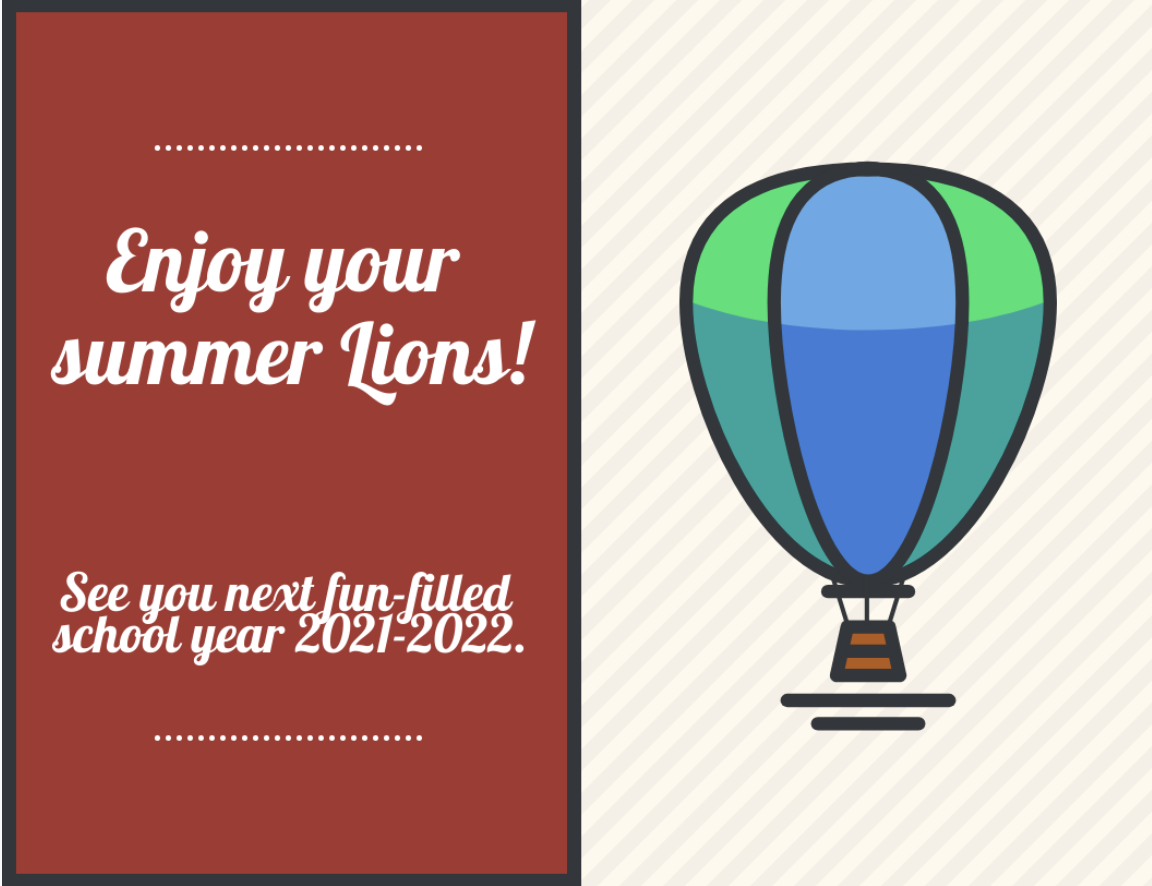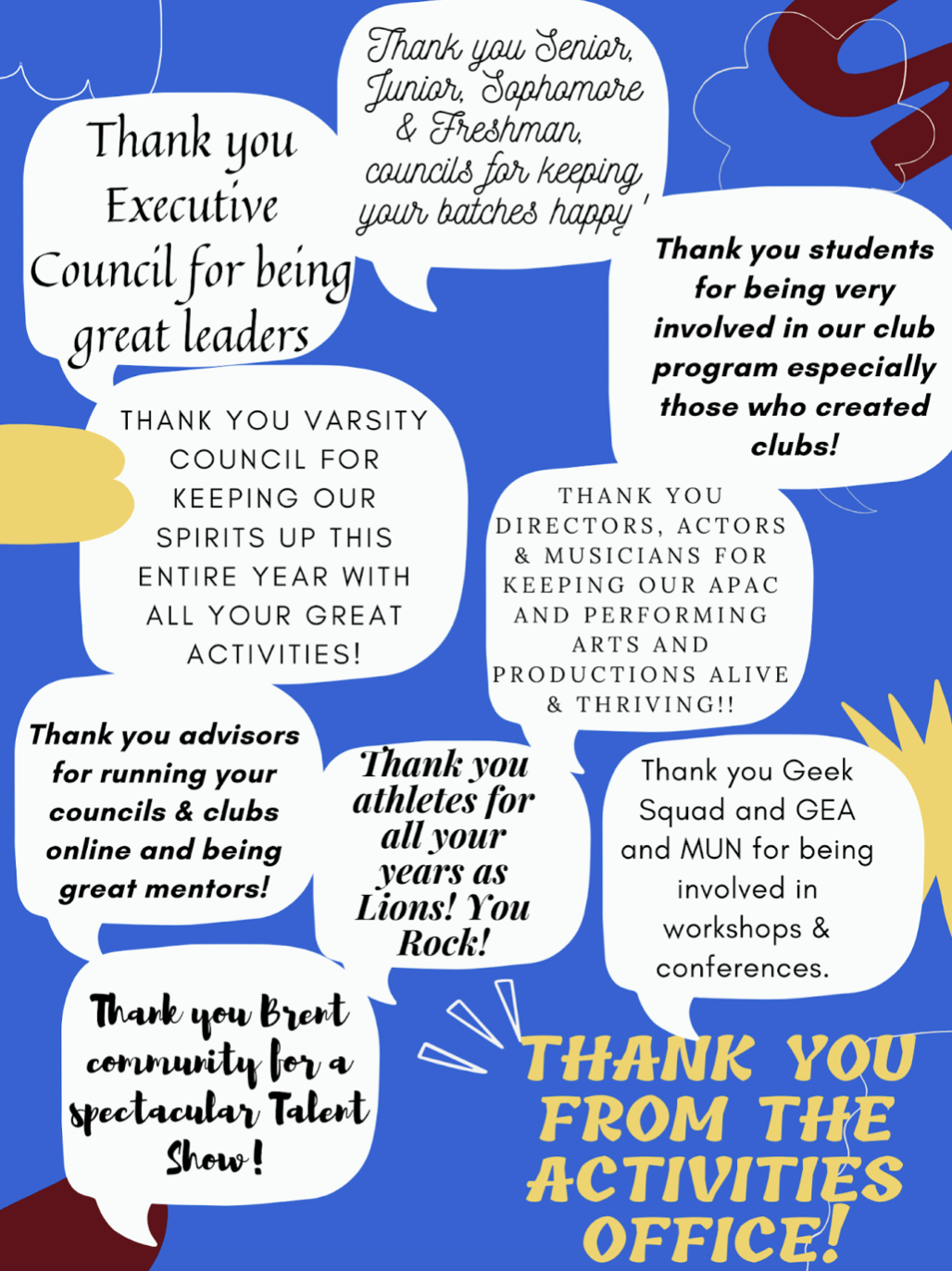 Elected Student Council 2021-2022
Workout Guidelines
Students must make sure you are properly supervised during all workouts.
Only do a workout that is an appropriate level for you and for your current fitness level.
If you feel any dizziness or shortness of breath, stop the workout immediately and inform your parents.