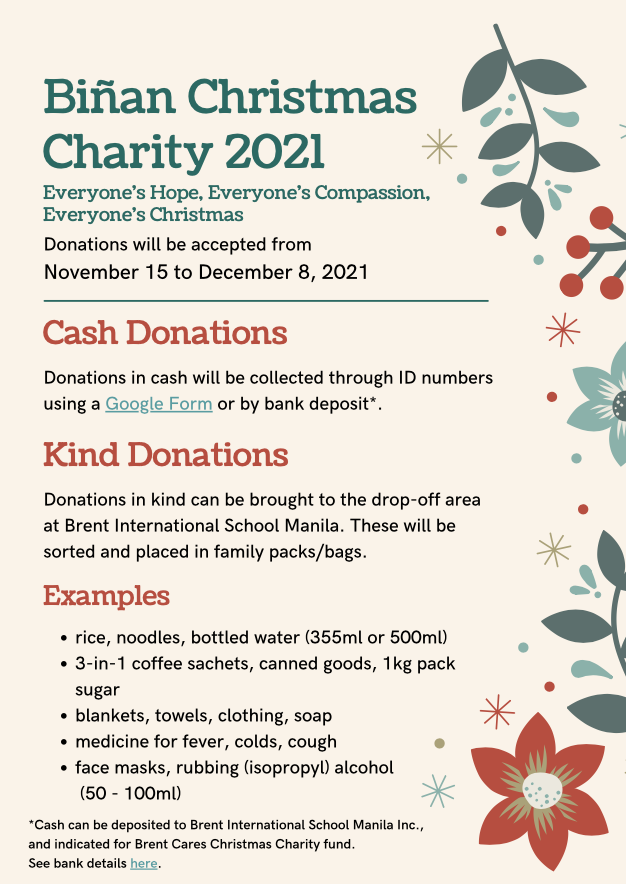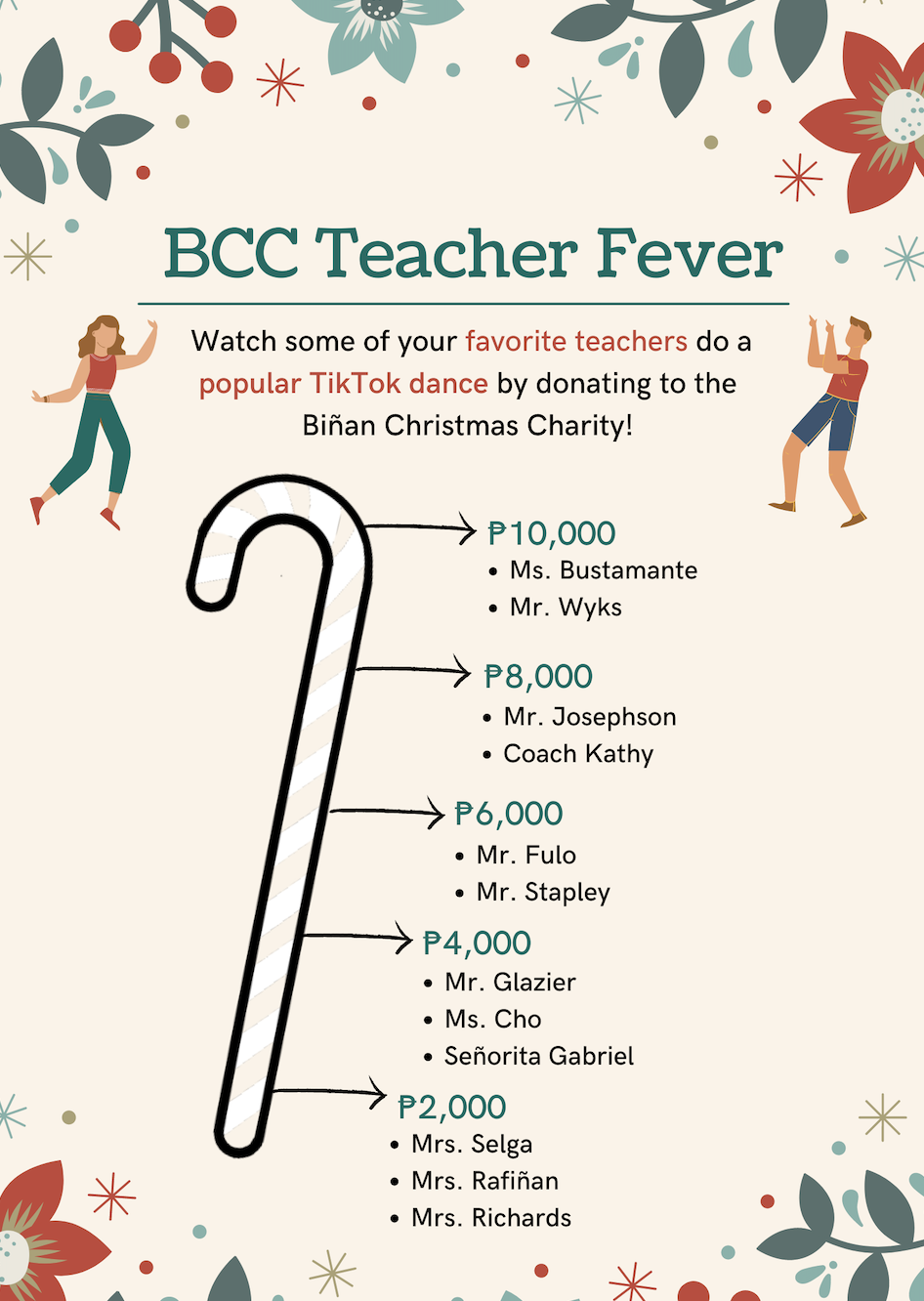 APAC Dance, Choir & Orchestra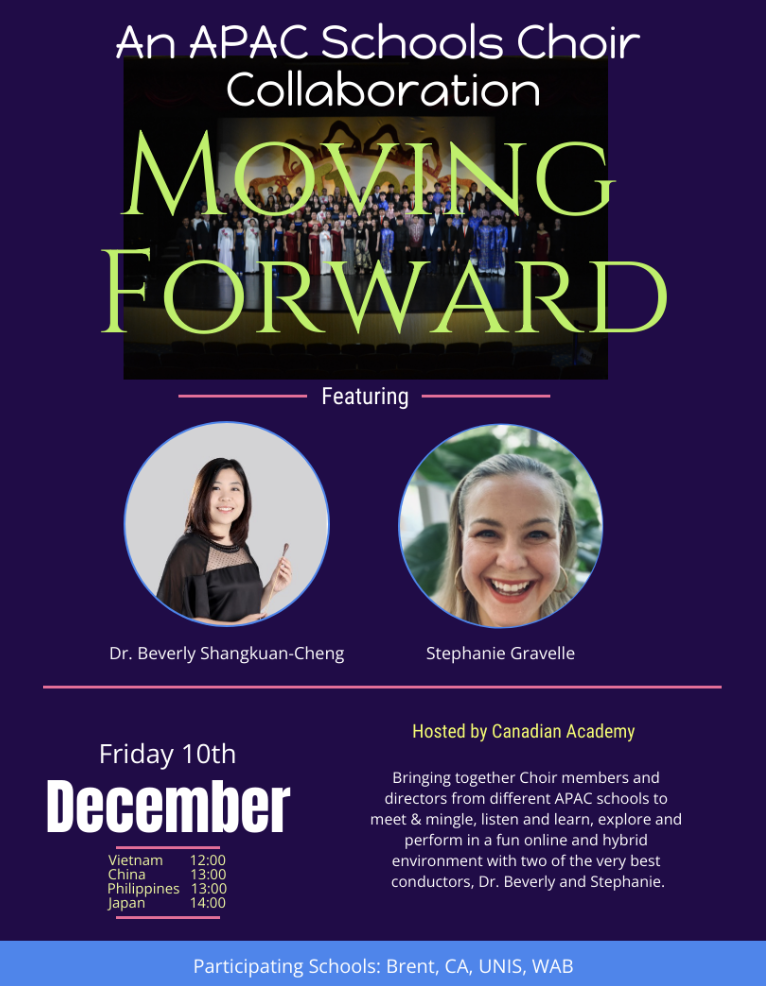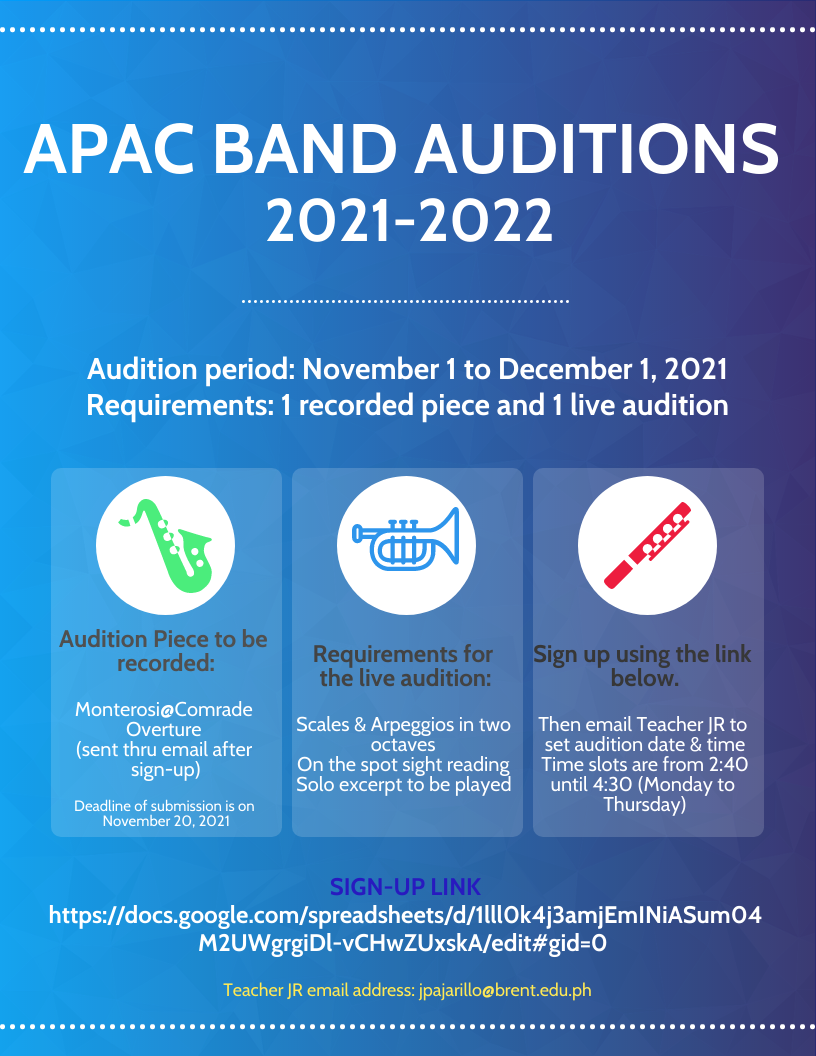 Many people currently need help, especially during the COVID-19 pandemic, where service and charity are needed more than ever. The Good Samaritan club provides an excellent opportunity for its members to learn about charity, selflessness, and a platform to embody Brent's moral values. Students organize service-learning projects throughout the school year for various communities in the club, with its primary beneficiaries from Biñan, Laguna.
First, the members choose a community to help. Secondly, they determine the necessities of the community and brainstorm approaches on how to provide for the needs. Finally, the members execute the ideas in a project. Joining this club is also an effective way to fulfill CAS requirements in service through community aid and charitable works.
With this, it is our pleasure to have you as a member. The Good Samaritan Club is the longest-running club in Brent. Even though we are currently online, there is no hindrance to show that students can help the community in times of need. Some ideas are donating food supplies for a community pantry, raising funds for a cash donation to a charitable organization, and hosting online talks to provide awareness regarding specific issues.
As Mahatma Gandhi once said, "The best way to find yourself is to lose yourself in the service of others.", service is a fulfilling activity that can help to see that an individual is not defined by identity but defined by ability, sympathy, connection, and solidarity that reflect the essential purpose of human beings – to be virtuous.
We hope you will consider joining this club, and we look forward to welcoming you as a new member!
Club Sign Ups Semester One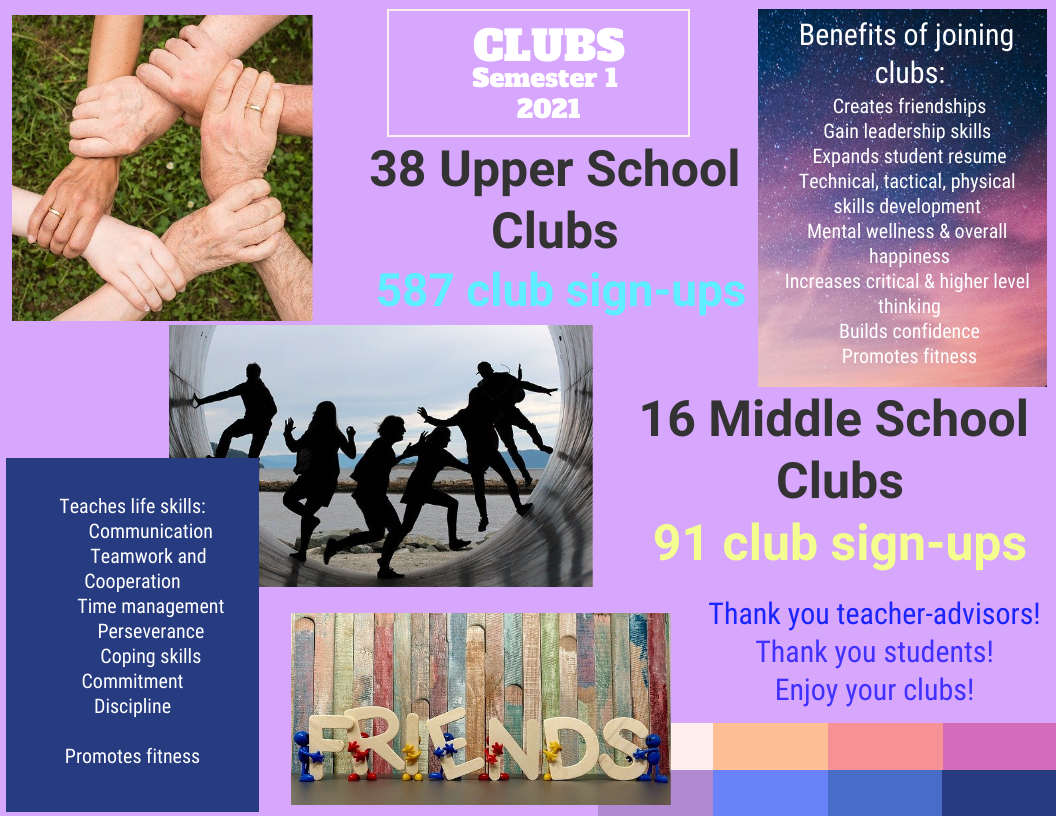 Student Council 2021-2022
Workout Guidelines
Students must make sure you are properly supervised during all workouts.
Only do a workout that is an appropriate level for you and for your current fitness level.
If you feel any dizziness or shortness of breath, stop the workout immediately and inform your parents.