KHAN Academy
A free world-class education for anyone anywhere.
Khan Academy is an organization on a mission. We're a not-for-profit with the goal of changing education for the better by providing a free world-class education for anyone anywhere.
All of the site's resources are available to anyone. It doesn't matter if you are a student, teacher, home-schooler, principal, adult returning to the classroom after 20 years, or a friendly alien just trying to get a leg up in earthly biology. Khan Academy's materials and resources are available to you completely free of charge.
The Purdue Online Writing Lab (OWL)
OWL Information
These OWL resources contain information about the Purdue OWL, as well as resources on how to use the OWL: FAQs, Site Map, Search Page, etc.

S.O.S. Mathematics
S.O.S. MATHematics is your free resource for math review material from Algebra to Differential Equations!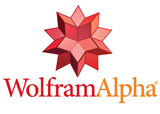 Wolfram|Alpha: Computational Knowledge Engine
Making the world's knowledge computable
Wolfram|Alpha introduces a fundamentally new way to get knowledge and answers—not by searching the web, but by doing dynamic computations based on a vast collection of built-in data, algorithms, and methods.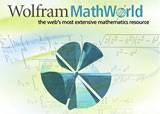 Wolfram MathWorld
The Web's Most Extensive Mathematics Resource
A free resource from Wolfram Research built with Mathematica technology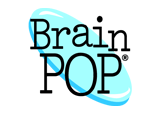 BrainPop
Animated Educational Site for Kids
Animated Science, Health, Technology, Math, Social Studies, Arts & Music and English movies, quizzes, activity pages and school homework help for K-12 kids, aligned with state standards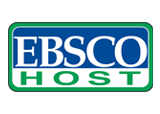 EBSCOhost
– world's foremost premium research database service.
– serves thousands of libraries and other institutions with premium content in every subject area.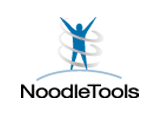 NoodleTools
MLA, APA, and Chicago/Turabian Bibliography Composer
NoodleBib: MLA and APA bibliography composer with notecards. Free software to help students with the research process.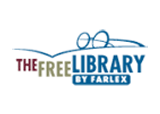 The Free Library by Farlex
News, Magazines, Newspapers, Journals, Reference Articles and Classic Books
Classic books by famous authors online.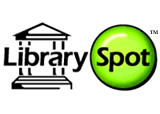 LibrarySpot
Encyclopedias, maps, online libraries, quotations, dictionaries and more.
Find the best library reference resources at LibrarySpot.com, including top dictionaries, encyclopedias, newspapers, maps, quotations and much more.
JSTOR
Used by millions for research, teaching, and learning. With more than a thousand academic journals and over 1 million images, letters, and other primary sources, JSTOR is one of the world's most trusted sources for academic content.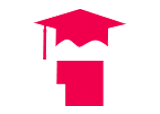 Questia
Questia is the world's largest online library of books, with over 77,000 full-text books; 4 million journal, magazine, and newspaper articles; and encyclopedia entries. Your subscription to the entire Questia academic library also includes digital productivity tools for highlighting text, taking notes, and generating footnotes and bibliographies in seven different styles.
To access Questia, please ask the circulation desk staffs for login names and passwords.