Vol. XX • Issue 33 • April 20, 2018
Message From The Middle School Principal
Dear Parents,
This week's newsletter contains important planning information for those looking ahead at the final six weeks of the academic year. I've included the exam schedule for Grade 8 students only. Please remember that Grades 6 and 7 students do notwrite end-of-semester exams. Aside from that, you are cordially invited to attend the Spring Fine Arts Festival events next week. Dates, times, and locations for these performances are noted below.
Here's to the upcoming weekend. If you're on the move, I hope you have safe travels.
Take care,
Here are the important items to note for next week
Brent's Spring Fine Arts Festival: Please join us in these festivities during the upcoming Spring Fine Arts Festival that runs from 23-27 April.
April 23 Monday
9:30 AM Ribbon cutting @VPA Hallway
5:00 PM Orchestra Recital@ Atrium
April 24 Tuesday
5:00 PM Spring Band Concert@ Gym 1
April 25 Wednesday
9:45 AM Recorder Recital @ Media Center
5:00 PM Choir Recital @Atrium
April 26 Thursday
1:30 PM Gr 5 Band Recital S400 Band room
3:30 PM Solo & Ensemble Recital @Atrium
April 27 Friday
4:00 PM Contemporary & Annual Dance Recital @ Atrium
Important Middle School Dates: Here's a brief list of important dates as we move forward. You should also read the school calendar and activities calendar for more complete information. I will also send out more detailed information to grade 8 parents next week about exams and the 8th Grade Celebration Ceremony.
May 16-18, Wednesday: Grade 8 exams and Regular classes for Grades 6 and 7.
MAY 21-24, Monday to Thursday: Regular classes for Grades 6-8
MAY 25, Friday: 8th Grade Celebration Ceremony
9:00 – 10:15  Grade 8 Celebration Ceremony in the Gym 2 w/ Refreshments in Atrium
10:15 – 11:15 Grades 6 and 7 Homeroom Activities
11:15 – 12:15 Grades 6 & 7 have regular lunch in the cafeteria
Early dismissal: Students' day ends at 1:10; buses leave at 1:30.
MAY 28, Monday: Faculty In-service [No Classes for Students]
MAY 29, Tuesday:
All-School Eucharist, GANZA Distribution and yearbook signing 10:30 – 11:30 am in Gym 2.
Early dismissal:
Students' day ends at 11:30; buses leave at 11:45.
MAY 30, Wednesday: Last day on campus for students
8:00 – 9:20 Middle School Awards Assembly (includes academic and athletic awards) TBD
9:30 – 10:30 All-school Moving Up Ceremony in Gym 1
10:30 – 10:50 Report card Distribution
Early dismissal: Students' day ends at 10:50; buses will leave at 11:00.
Grade 8 Exam Schedule: Please note that only grade 8 students will sit for end-of-semester exams. Grades 6 and 7 students do not write end-of-semester exams.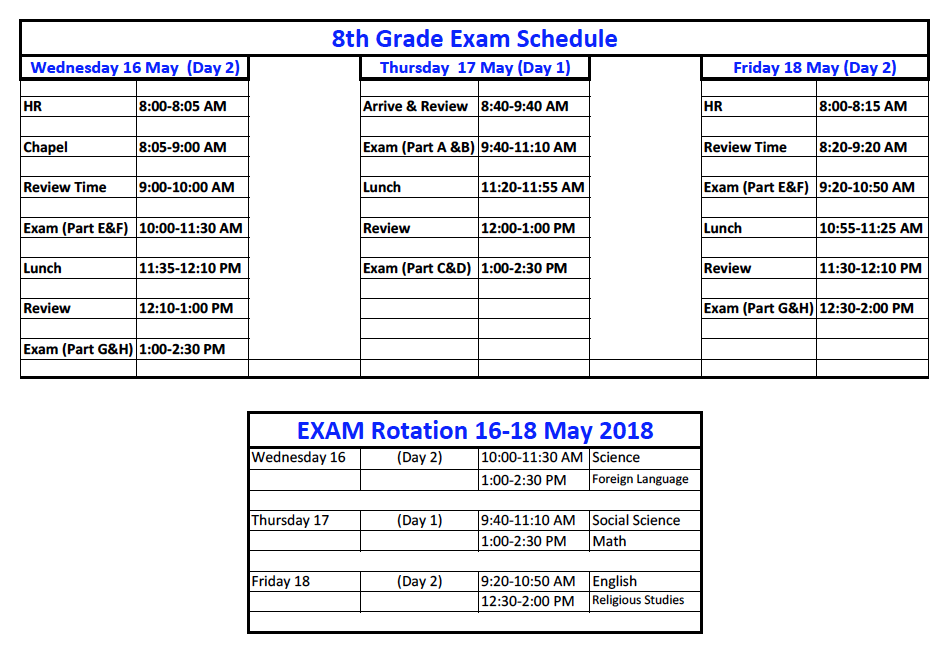 From the Brent Admissions Office:
Reservation and Re-Enrollment Form
By April 20, 2018: Reserve a slot for the 2018-2019 school year, or withdraw.
April 20, 2018 Deadline has passed to Reserve a Slot or Withdraw
Have you reserved a slot, or withdrawn, for the 2018-2019 school year? If so, thank you! If not, the deadline was Friday, April 20. Refer to the Reservation and Re-Enrollment Form for details of how to proceed, and handle this immediately.
A 100% refund of the Reservation Fee is available until June 15, 2018. If today you are unsure of your plans for 2018-2019, pay the fee to reserve a slot and then contact Brent's Accounting Office for a refund at a later date if you decide to move.
Brent's Cashier has extra forms, and it can be printed from Brent's website: http://brent.edu.ph/wpcontent/uploads/2018/04/reservation-re-enrollment-sy2018-2019.pdf
Weekly Parent Article # 13:
This week's article "Why Teenagers Become Allergic to Their Parents" will provide considerable insights for parents who suddenly, and seemingly without reason, become irritants of varying degrees to our sons and daughters. Frankly, I found comfort in this article as it explained in simple terms the reasons for this aspect of teen behavior.
3rd Quarter Lion Heart Award Winners: Each quarter the Middle School faculty votes to select two worthy recipients from each grade level to receive the Middle School Lion Heart award. These are presented to recipients who embody many of the skills we strive for in our ESLR's (Expected Schoolwide Learning Results). We're so proud of these students for their remarkable achievements. Congratulations to our newest recipients of this prestigious award.
The 3rd quarter winners are as follows:
Grade 6
Girls – Katalin Velez
Boys – Logan Fisher
Grade 7
Girls – Emily Clark
Boys – Rocky Puno
Grade 8
Girls – Francine Dominguez
Boys – Kirk Cipriano
Here are important sections from previous newsletters that bear repeating
Middle School Sports, Activities, and Clubs: Sign ups have finished, with all activities beginning on Monday 5 February and finishing on Thursday 26 April.
BASIS and Student Email:  Brent uses a customized web-based application named BASIS (Brent Academic School Information System). This allows students and parents to view academic progress and attendance information online through a Student and Parent Portal feature. Grades 4 to 12 parents can track progress throughout the year while Nursery to Grade 3 parents can view reports at the end of each quarter.
For Parents:
Parents of new students will receive an email on how to access and use the Parent Portal. Access can also be requested by emailing itc@brent.edu.ph or contacting the school level secretary.
For Students:
A new student is given an email account where they can receive communications from the school. This will also be used to login to Google Classroom, the learning management platform used in the Middle and Upper School.
New students (Grades 4 to 5) will be given their Brent email account as well as their BASIS access information through the homeroom teacher and/or computer teacher.
New students (Grades 6 to 12) can get their Brent email account as well as their BASIS access information at the IT Center, 4th Floor, Media Center.
Weekly Parent Articles:
April 13, 2018:  The focus of this week's article centers not on school education per se but more on how to make better choices in our daily lives to help our planet. The article is titled "How To Reduce Your Carbon Footprint" and can certainly be discussed with your middle schooler to note possible ways to lessen your family's carbon footprint. Read on to get some practical advice and knowledge, like the action many of us take that leaves the worst carbon footprint. Hint: it's not driving your car!
April 6, 2018:  
"Those of us who live with teenagers and are around them can see something that is different about this generation."
This quotation from the NY Times article "Are Today's Teenagers Smarter and Better Than We Think" is centered around data collected from recent health surveys that show that today's teens are different from previous generations in many ways. Read on to find out how today's leading social scientists feel about this current postmillennial cohort. I think their findings will surprise you.
March 23, 2018:  This important article on teenage sexting is one you should definitely read, though I'm afraid you're not going to like a number of the statistics that you'll encounter. Still, whether we like it or not, our teens live with this difficult part of their digital lives. And that means we as parents live with this as well. Please read on to gain some perspective on this prevalent issue but also to know how to have a conversation with your teen about this issue.
March 16, 2018:  It's time for some reading suggestions if you're interested. The accompanying article, "Are IPhones Bad for Kids", actually focuses on two recently published books, The Art of Screen Time by Anya Kamenetz, and Be The Parent, Please by Naomi Schaefer Riley, though it covers some important points on the good, the bad, and the ugly of screen time for our students. I plan on getting both of these books to read this spring and summer and would be happy to share any thoughts with you regarding these works.
March 9, 2018:  Who among us hasn't been guilty of procrastination? Here's an article that is certain to help you push through "self sabotage" to accomplish what you need to get finished. Plus don't forget to access other links in the article on a variety of topics.
March 2, 2018:  We still use paper planners in the Middle School and firmly believe in their merits. While they may seem to be just another item to carry around in our students' heavy backpacks, the derived benefits far outweigh the additional weight. Read on to learn about the benefits of this much overlooked aspect of our instruction at Brent.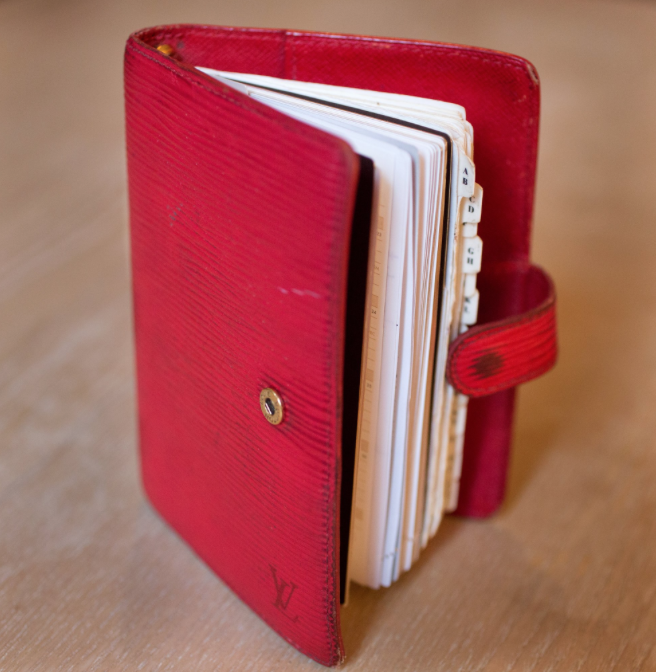 February 22, 2018:   Here's an article on vaping, and specifically with a new product called Juul. I don't know if it's available yet in the Philippines, but given its popularity in other countries,  its arrival in the Philippines is likely imminent. I don't know about you, but vaping, and all the dangers that accompany its use, concern me. It's an ingenious way to start and perpetuate an insidious addiction.
February 15, 2018:  Working Hard, Hardly Working, or Working Smarter?  Here's the latest feature from the "Smarter Living" section of the NY Times. Granted, it's a short piece, but the link also lets you access other interesting articles on many other topics.

February 9, 2018:  I like to provide in this newsletter the professional reading articles that I read and share with the middle school faculty. Here's an example of a educational magazine that I subscribe to: the AMLE (Association for Middle Level Education), a monthly magazine that explores a different educational theme with accompanying articles. I like the one that starts on p. 21 on teacher expectations for student due dates. It's ten minutes of important reading as it helps reinforce our efforts not to academically penalize middle schoolers when they miss deadlines.
February 2, 2018:  Here's an interesting piece on Yale University's most popular undergraduate course. It centers on happiness, and it mirrors Harvard's most popular undergraduate course that's also on happiness! Read on to learn about this course and why some Yale students and faculty feel this learning opportunity is critical for young adults.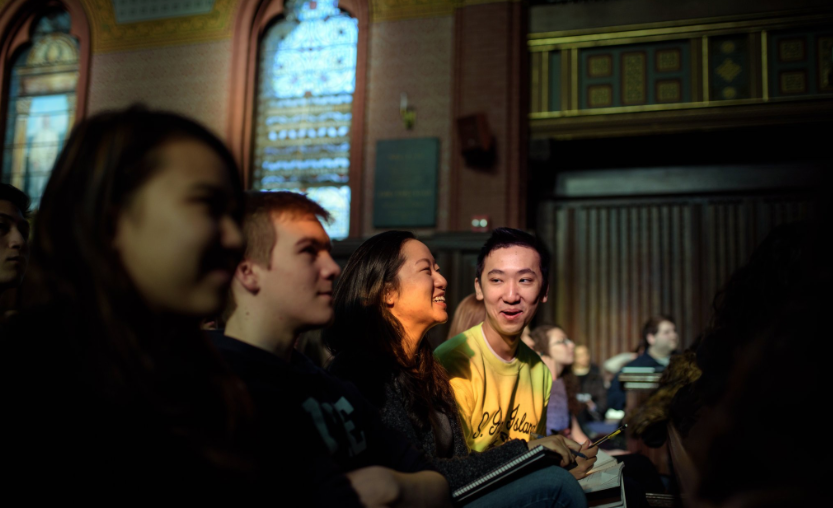 January 26, 2018: This is a health-related article, more specifically about the dangers of vaping and smoking. Read on to learn the latest on this trend among teens.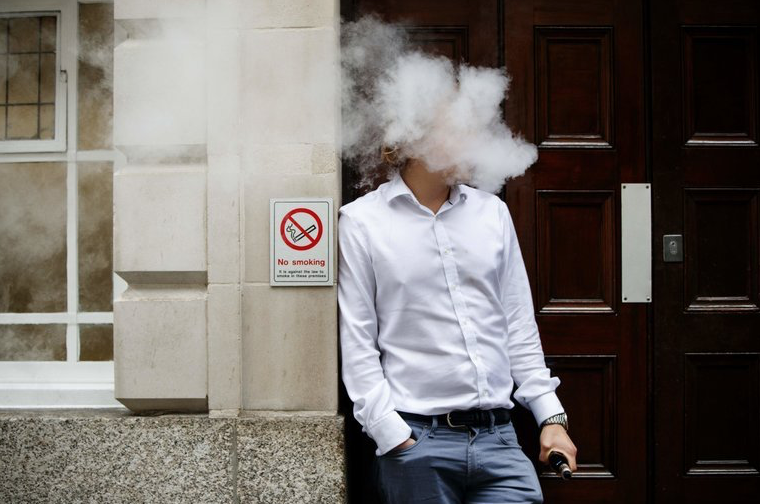 19 January 2018: Feedback comes in many forms, and one that I will discuss with the Middle School faculty next week will be a shared professional article titled "Understanding Grief" about the issue of grief and talking with someone about a significant loss. Admittedly, it's not a "typical" article on teaching, but working with students and colleagues who have suffered from loss is an important part of our lives. I hope this article provides you valuable insights into this topic.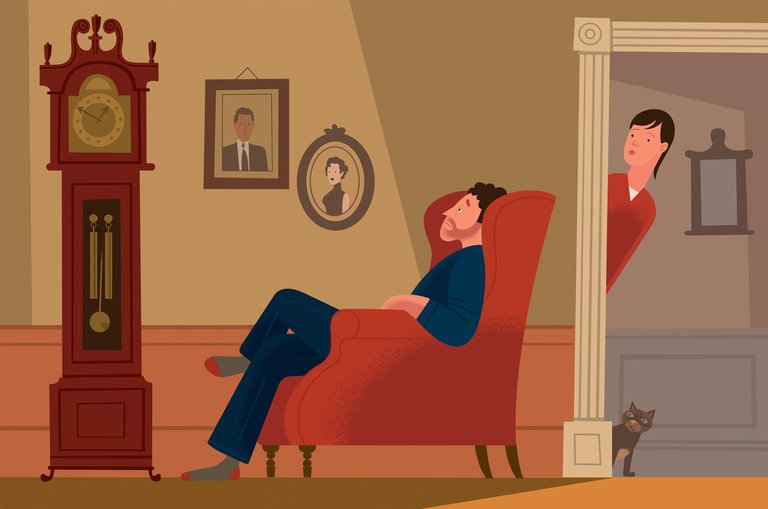 12 January 2018: As parents, we're always looking for ways to help our kids with their academic work, thus, this included article about improving reading comprehension. I'm reviewing this article with my Middle School faculty next week as part of our ongoing work together on myriad pedagogical matters. Here's a glimpse into what we work on as faculty and a good way to help your child.
On a related note, I'll start a new newsletter section for the 2nd semester where I'll house the Weekly Parent Articles that I include each week. If you want to look at past articles from the 1st semester, simply go to a previous newsletter from last semester and click on a link.
Reminder About After-School Supervision: Many middle school students remain after school  to attend tutorials or other after-school activities, or they need to wait for older siblings who have extracurricular commitments. All the divisional principals are reminding those students who are not attending tutorials or participating in extracurricular activities or who do not have to wait for a sibling that they need to go home at the end of the academic day. If a middle school student has an academic commitment aside from attending tutorials and wants to stay after school to work with classmates in the library, the student(s) should go the library and stay there to complete the work. Students without after-school commitments are not allowed to remain after school to socialize.
Improvements to the Physical Plant at Brent: You may have noticed a number of changes around campus. There is now artificial turf around the reflection pond between the Middle School and Upper School. We also have a new serving area in front of the Upper School. This will allow our Japanese food station to have a more permanent location and let our student bake sales move back into the Atrium. A new awning is also being constructed in front of the cafeteria and on the end of the Atrium to keep our walkways a little drier during inclement weather.
Perhaps you will have noticed the new guard station in the drop off area. This added space allows for a more orderly and comfortable vetting of visitors to our campus and adds an additional element of security. In addition, a new Brent cafe is being constructed in the hallway between the cafeteria and administration wing, and we look forward to opening it later this year.  Finally, Gym 1 is receiving a whole new look with new flooring and a new, larger set of bleachers. We hope you attend many games and all-school Eucharists to enjoy it with us.
A Reminder to Parents Who Travel: If traveling requires you to leave your child/ren in the care of someone else, please complete the Temporary Contact Information form. Sharing it with the office will help Brent better handle any security, medical, or legal concerns that might come up while you are away. The forms are available to pick up in each of the school offices. It can also be printed from our website by visiting the newsletter and school calendar pages. Please give the completed form to the office before you depart for your trip. Thank you!
MESSAGE FOR PARENTS OF STUDENTS WITH FOREIGN PASSPORTS: Brent, like all schools in the Philippines, is required to document that ALL students (except for Filipino students) are attending school according to immigration regulations. For this reason, it is very important that we have clear documentation on the visa status for every student.
To this end, we are requiring all students during the end-of-year checkout procedure to fill out the proper form and return it to the school along with copies of their passport's bio-page, visa page, and latest arrival page. To insure your child can properly enroll for this school year, we need to follow-up on his/her visa status. We have all the support necessary to help with any visa issues, but it is very important we receive the requested information quickly.
Brent International School requires all parents/visitors to sign in and get a visitor's ID card. Permanent ID cards are available for all parents through the Security Office in the Administration building. When displaying a permanent ID card, parents are no longer required to get a visitor ID card each visit.
Closing of School: Brent International School Manila adheres to the Storm Signal Guidelines established by PAGASA – (the Philippine Atmospheric, Geophysical and Astronomical Services Administration). Accordingly, when storm signals are posted over Biñan, Laguna, classes will be affected as follows:
Storm Signal #1 Normal Operation: All Brent classes will proceed as scheduled.
Storm Signal #2 No Classes or Activities: No students or teachers are to report, however the school offices will remain open for the day. Administrators and office support staff report as usual if it is safe to do so.
Storm Signal #3 and #4 No School: The entire school operation will be closed. No classes, offices or activities will take place.
Please be aware that the storm signal for Laguna is not the same as that of Metro Manila. Weather reports regarding Manila, therefore, may not apply to the conditions at Brent.
Every attempt will be made to contact parents, students and teachers in the event of a cancellation of classes. When available and applicable, we use corporate texts to inform those whose cell phone numbers are registered in our system. If you have not heard from the school, you can assume that classes will happen as scheduled.
If you are still unsure, calling the school at +63-2-779-5140 to 46 or +63-49-513-4330 to 33 after 6:00 a.m. or checking to see if there is a notice on our website (www.brent.edu.ph) may help.
We realize that parents have the ultimate responsibility for determining whether or not their children go to school. Even if no order for the suspension of classes has been issued, if parents feel that traveling to or from school will place their children at risk, we certainly understand and will honor their decision.
Consolidation of Point-of-Sales (POS) System: We are consolidating all transactions from the Cafeteria, Activities Office, and Media Center into our Point-of-Sales (POS) system. This means that the student balances will not be limited to food items. Charges may include items such as school and sports uniforms, textbooks, etc.
Notification:
(a)  Those with Negative balances will continue to be informed every Monday via email.
(b)  A detailed history of purchases will be reflected in a report at the end of every month via email. Payments will also be reflected here.
If you have any questions, feel free to send an email to rflores@brent.edu.ph.
Weekly Parent Article
Nicholas Kristof is one of my favorite columnists for the NY Times, and if you like this article you'll enjoy his others as he travels the world to comment on myriad topical issues for our planet. Here's an article that Kristof writes every holiday season about how to help others in need in different parts of the world. My personal goal has always been to pick one of his suggestions each year and do my part. I hope you find this article  and any of Kristof's writing to be useful and enlightening.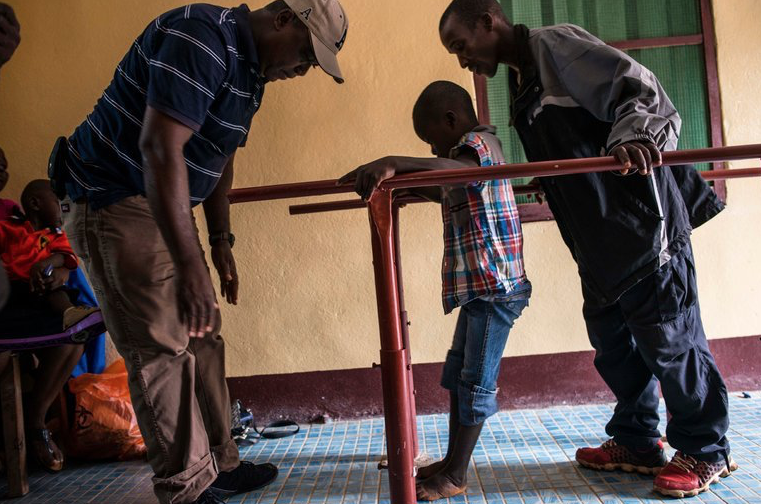 Our winter break allows us the chance to catch up on all the books and films we didn't get to yet, so here are three NY Times "best of" lists: the 100 Most Notable Books of 2017, the 10 Best Books for 2017, and the 10 Best Films of 2017. I'm sure you'll find something on one of these lists that you can pursue.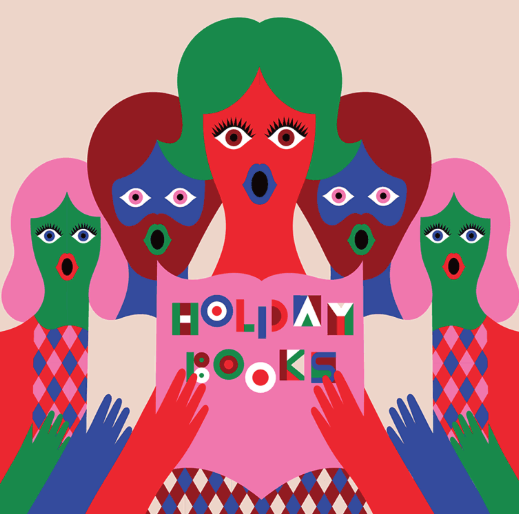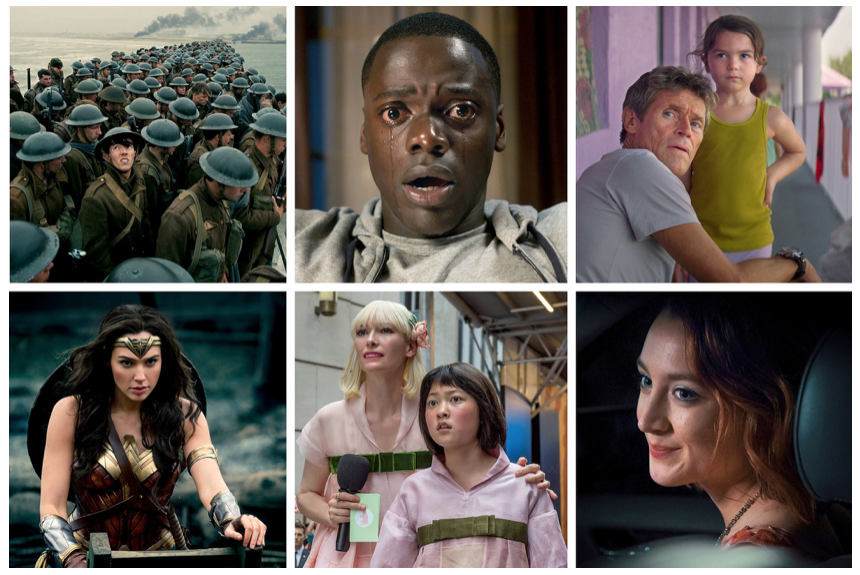 This is from the New York Times on the "simple" concept of being happy. It's that often sought but sometimes difficult state to reach. Here are some great suggestions on achieving it.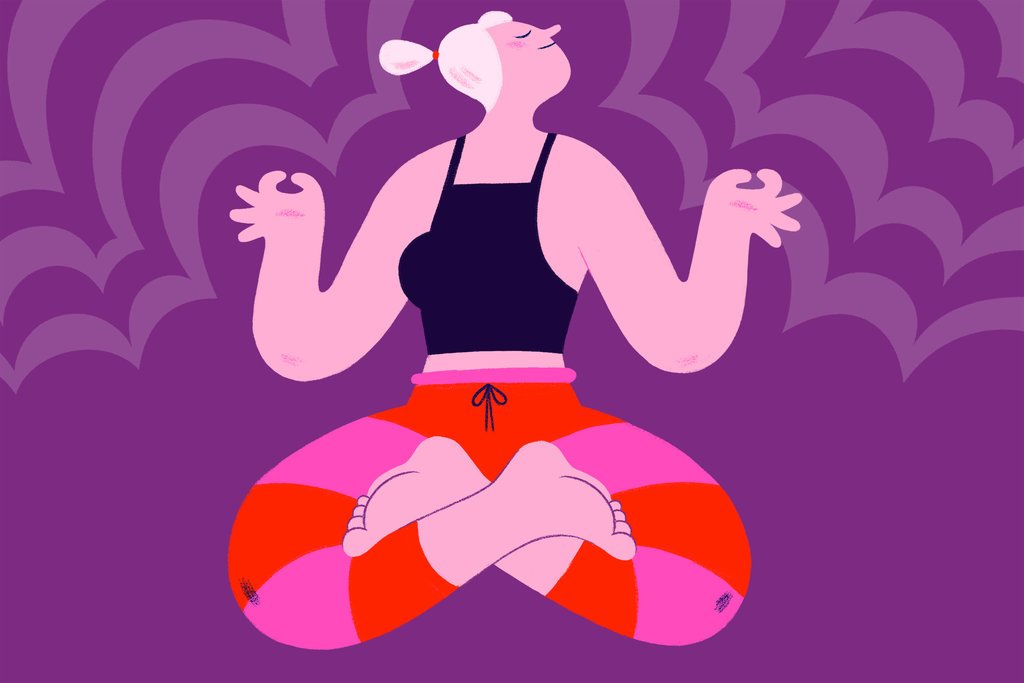 If you're like me, you're starting to feel all the activities associated with the holiday season starting to build up. This week's article provides some timely reminders on how to take care of yourself in this hectic time. To be sure,  we can be affected by the stress and hard work that goes into this time period, so read on to get some suggestions on to deal with what's ahead of you.

This week's article focuses on something health related: soda and other sweetened drinks. I don't know where you stand on this issue, but I see it as a continual health concern, especially for young adults. Here's a different take on the issue that centers on a woman's recent efforts in Colombia to combat the deleterious presence and effects of sweetened drinks on her country. On a macro level, the article notes that "The battle over taxing sugar-sweetened beverages is becoming one of the world's most ferocious policy brawls — a clash of science, politics and money in dozens of countries and cities." Read on to find out more about this fascinating issue.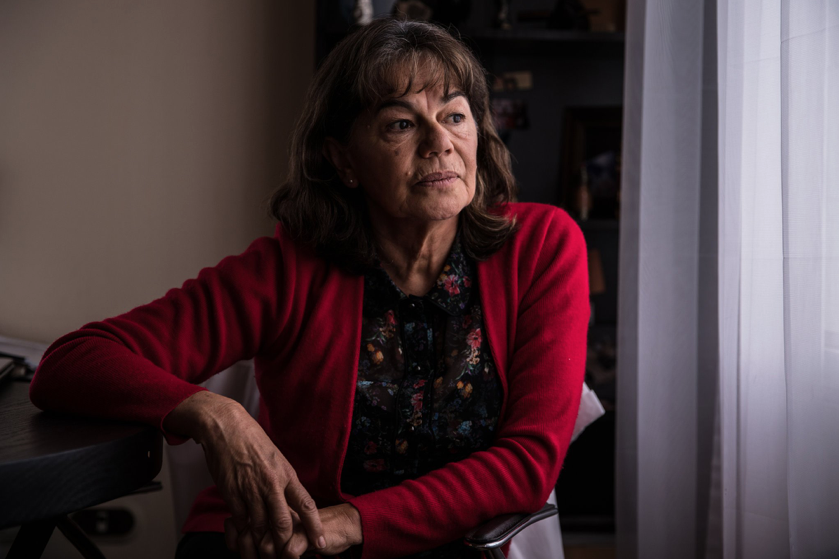 This week's article centers on how Silicon Valley tech firms are using sophisticated marketing techniques to sell their products in American schools. As you may know, both U.S.-based and international schools alike continue to wrestle with how best to integrate technology in their schools. This article should provide insight on some of the forces at play in the United States.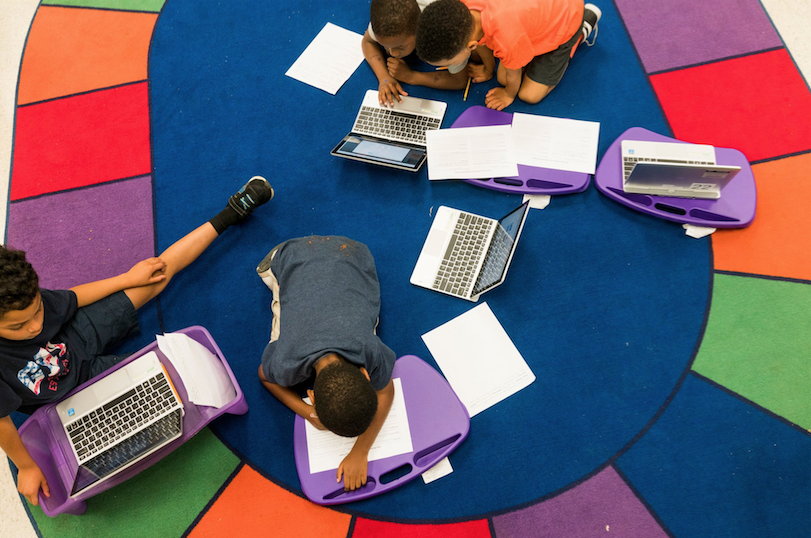 I provide the Middle School faculty with professional development opportunities throughout the year. New this year is our Professional Learning and Growth Program that includes weekly reading a variety of education-related articles. Here's an example of what we read for our group discussion in a recent Tuesday morning faculty meeting. The article, by Dr. Carol Dweck, examines her follow-up thinking about the concept of growth mindset. As a faculty, we looked at the author's salient points and discussed how they related to our teaching experiences and pedagogy. I find these opportunities to talk with the Middle School faculty about pedagogy to be equal parts fascinating and enlightening. I value our time together and because I learn so much through my interactions and experiences with them.
This is a recap article of an interview on National Public Radio's Fresh Air with Dr. Mark Walker, the director of the Center for Human Sleep Science at the University of California, Berkeley. Walker discusses the importance of sleep — and offers strategies for getting the recommended eight hours — in his new book, Why We Sleep. I suggest you click the link in the upper left hand side of the article (where it says "Heard on Fresh Air") to listen to the 35-minute interview. I thought I knew my information on sleep, but I came away truly enlightened and changed in my ways. Dr. Walker is the director of the Center for Human Sleep Science at the University of California, Berkeley. Walker discusses the importance of sleep — and offers strategies for getting the recommended eight hours — in his new book, Why We Sleep.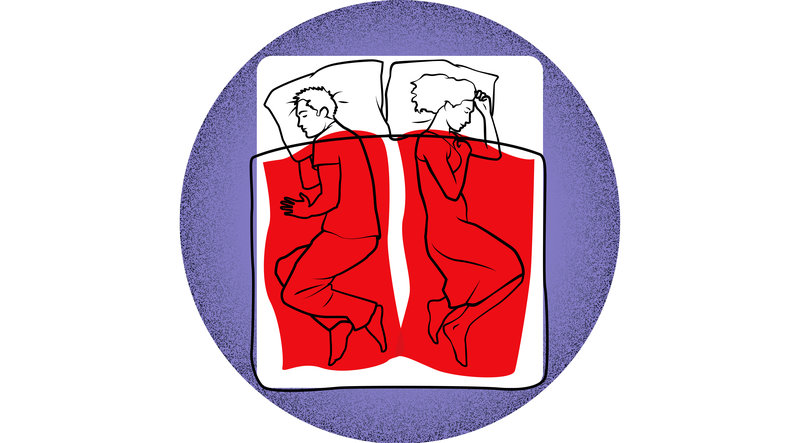 I found this article by Rachel Botsman in the NY Times equal parts fascinating, surprising, and unsettling. She examines the use of "autonomous agents," in this case Amazon's Alexa, as devices that we will depend on "not just to do something, but to decide what to do and when to do it." More specifically, she writes about her young daughter's interactions with this device and her uneasy feelings watching them interact.
I wanted to share a personal article this week that I read last May in the New York Times.  It's about my high school classmate Don Horton, a well-regarded American football coach who suffered from CTE (Chronic Traumatic Encephalopathy), a degenerative brain disease caused by repeated hits to the head. By most measures, Don led a remarkably successful professional life, but later he struggled not only with the effects of Parkinson's disease and CTE but also with the dilemma of whether he bore some responsibility for coaching young men in a sport that exposed them to the same physical trauma he had experienced.  If you take the time to read the article, you'll come away impressed not only with Don's professional accomplishments but also his humanity and courage in the face of his debilitating diseases.
Here's a recent article "Turning Negative Thinkers into Positive Ones" that I found interesting and timely. Unknowingly, I've followed and benefited from one of the author's first points – "micro moments of positivity" – every day in my job through my interactions with Middle School students. Here's to the power of positive thinking!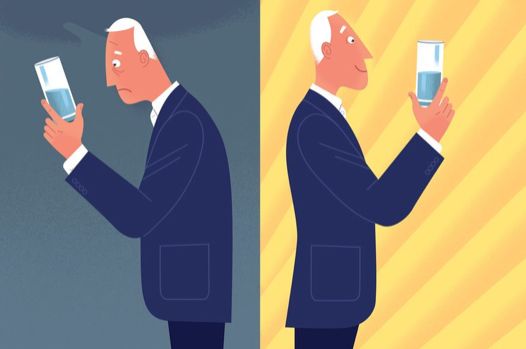 I enjoy reading periodicals, though it's expensive living overseas to subscribe to the ones I'd like to read. Instead, I look forward to two yearly articles by New York Times op-ed columnist David Brooks in which he selects the best long-form essays each year. I'm including his 2016 winners (ten essays in all), and it's an eclectic bunch: from essayist Andrew Sullivan "I Used to be a Human Being"  on his own perilous journey covering and then succumbing to online addiction to Nathan Heller's piece on the moral awakening on college campuses called "The Big Uneasy."  If you like the idea of reading these essays, you can Google "Sidney Awards" and work your way through previous award winners within the past five years.
Sidney Awards Part 1: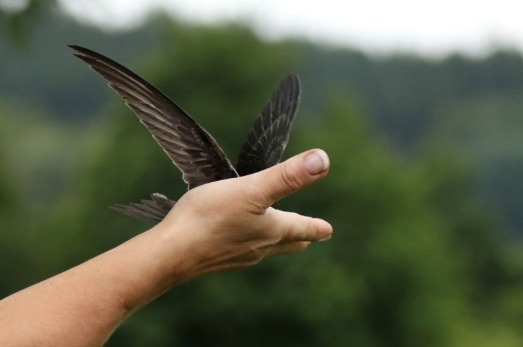 Sidney Awards Part 2: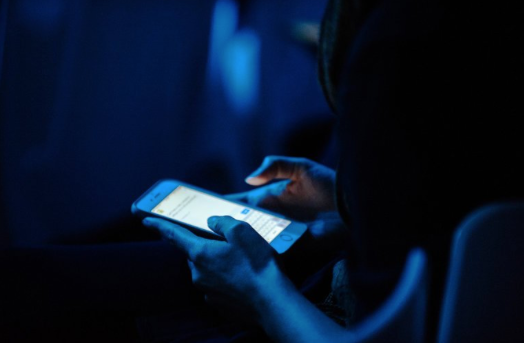 The main text of this New York Times article covers a little bit of everything regarding parenting, and there's a lot more to read if you access any of the margin articles. I liked the one on "The Always Hungry Teenage Boy" (though I'd strongly argue that this article should apply to both genders) and another article on parents as digital role models. Prepare to be enlightened.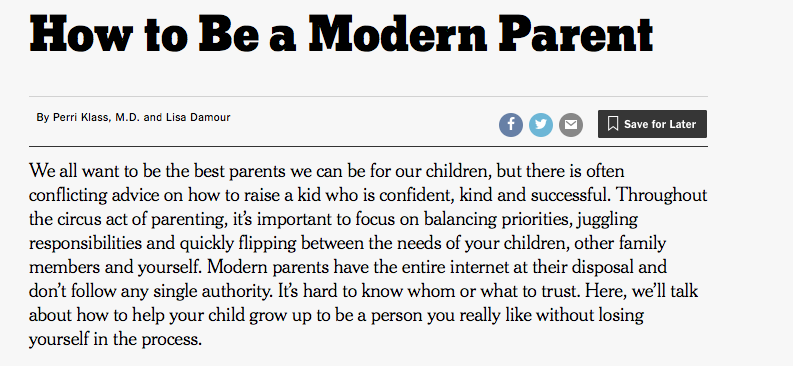 We have a sense as parents about the rapidity of change with technology, but still it's difficult to keep up, especially when it comes to what apps children have access to and are using. Please take a few minutes to read the following New York Times articles on new apps for teens. The article should help your understanding about the new apps that we parents should be wary of.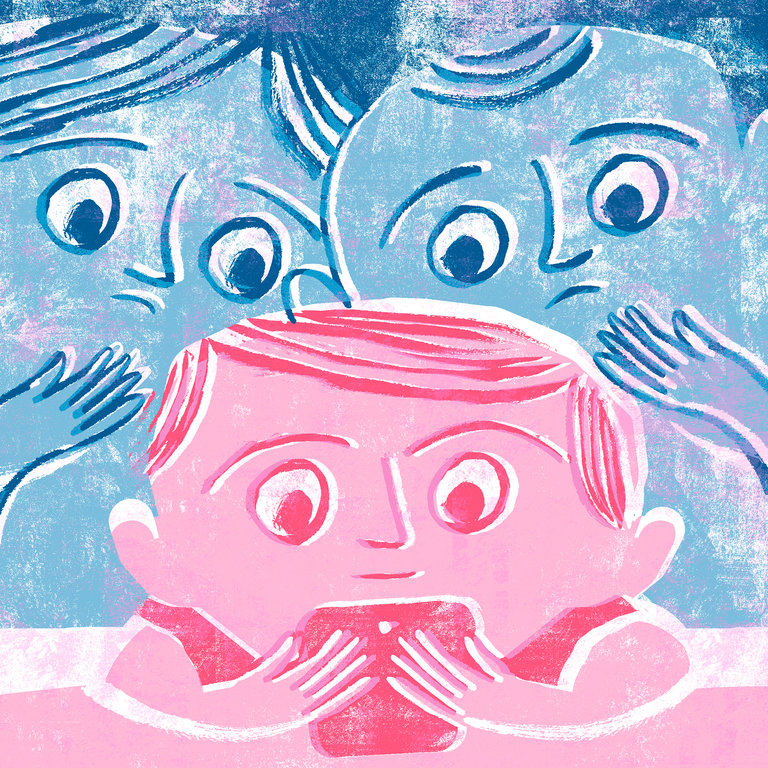 I am an avid reader and have been since my father first brought me to the Princeton public library many years ago. I get a lot of requests from friends and colleagues for book titles, and while I have my running list of favorites that I keep close at hand for easy reference, I also consult the NY Times for new ideas. One of my favorite sources each year is the one I've included in this newsletter: the NY Times 100 Notable Books for 2016. So if you're looking for titles in specific subject areas with annotations on each work to provide more info, you need to check out this list. Happy reading…and let me know if you find something I must read!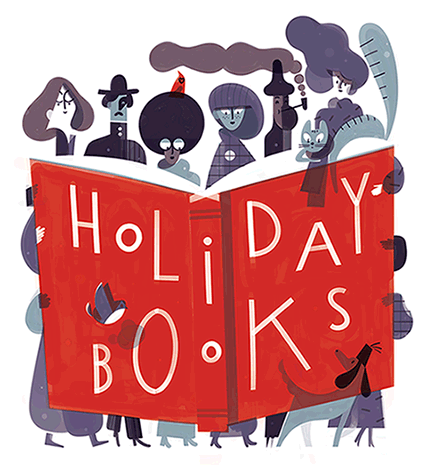 While the focus of this article centers on summer and dealing with teenagers on break from school, the important messages in this piece apply to working with our pre-teens and teens all year long. I frequently reread this article throughout the year to monitor my parental responses to my daughters, and it has helped immensely (especially the advice on eye rolling!). I urge you to take a few minutes to read this article to gain a better perspective on parenting techniques or to reinforce what you're already doing.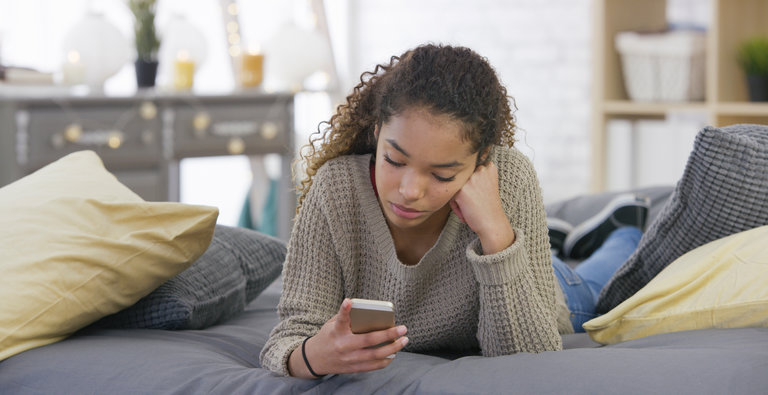 Here's an interesting article from The New York Times on mastery-based learning, or also known as proficiency-based or competency-based learning. It's getting some traction in the United States, and I've seen other international schools in Asia adopt similar methods as a basis for their assessment and reporting to parents.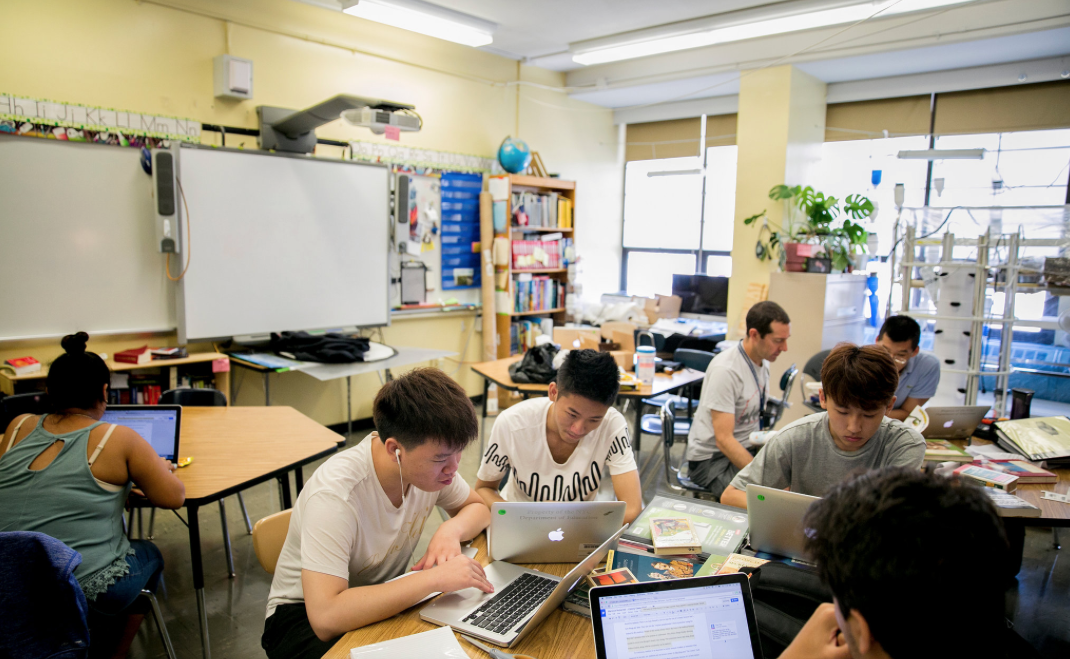 Here's the article I read this week that I found the most intriguing. It's by Jean Twenge in The Atlantic Monthly, and she studies and writes about generational differences in adolescents. This article centers on cell phones and their impact on this current generation of children and young adults. It's a longer article but one that will hold your interest and enlighten you on some concerning issues and forces at play for this generation.