Day By Day
3,900 SATURDAYS
The older I get, the more I enjoy Saturday morning. Perhaps it's the quiet solitude that comes with being the first to rise, or maybe it's the unbounded joy of not having to be at work. Either way, the first few hours of a Saturday morning are most enjoyable.
A few weeks ago, I was shuffling toward the garage with a steaming cup f coffee in one hand and the morning paper in the other. What began as a typical Saturday morning turned into one of those sons that life seems to hand you from time to time. Let me tell you about it:
I turned the dial up on my ham radio and came across an older-sounding chap with a tremendous signal and a golden voice. You know the kind: he sounded like he should be in the broadcasting business. He was telling whomever he was talking with something about "a thousand marbles." I was intrigued and stopped to listen to what he had to say.
"Well, Tom, it sure sounds like you're busy with your job. I'm sure they pay you well, but it's a shame you have to be away from home and your family so much. Hard to believe a young fellow should have to work sixty or seventy hours a week to make ends meet. It's too bad you missed your daughter's dance recital," he continued. "Let me tell you something that has helped me keep my own priorities." And that's when he began to explain his theory of "a thousand marbles."
"You see, I sat down one day and did a little arithmetic. The average person lives about seventy-five years. I know, some live more and some live less, but on average, folks live about seventy-five years.
"Now then, I multiplied seventy-five times fifty-two and I came up with 3,900, which is the number of Saturdays that the average person has in their entire lifetime. Now, stick with me, Tom. I'm getting to the important part.
"It took me until I was fifty-five years old to think about all this in any detail," he went on, "and by that time, I had lived through more than 2,800 Saturdays. I got to thinking that if I lived to be seventy-five, I only had about a thousand of them left to enjoy. So I went to a toy store and bought every single marble they had. I ended up having to visit three toy stores to round up 1,000 marbles. I took them home and put them inside a large, clear plastic container right here in the shack next to my gear.
"Every Saturday since then, I have taken one marble out and thrown it away. I found that by watching the marbles diminish, I focused more on the really important things in life.
"There's nothing like watching your time here on this Earth run out to help get your priorities straight.
"Now let me tell you one last thing before I sign off with you and take my lovely wife out for breakfast. This morning, I took the very last marble out of the container. I figure that if I make it until next Saturday. I have been given a little extra time. And, the one thing we can call all use is a little more time.
"It was nice to meet you, Tom. I hope you spend more time with your family, and I hope to meet you again here on the band. This is a seventy-five-year-old man, clear and good morning!"
You could have heard a pin drop on the band when this fellow signed off. I guess he gave us all a lot to think about. I had planned to work on the antenna that morning, and then I was going to meet up with a few hams to wok on the next club newsletter.
Instead, I went upstairs and woke my wife with a kiss. "C'mon honey, I'm taking you and the kids to breakfast."
"What brought this on?" she asked with a smile.
"Oh, nothing special. It's just been a long time since we spent a Saturday together with the kids. And hey, can we stop at a toy store while we're out? I need to buy some marbles."
Excerpted from the introduction of the Simple Truths book Charging the Human Battery: 50 Ways to Motivate Yourself by Mac Anderson
"Time is free, but
IT'S PRICELESS.
You can't own it, but you can use it.
You can't keep it, but you can spend it.
Once you've lost you can never get it back."
= Harvey Mackay =
4'LORD, let me know my end, and what is the measure of my days; let me know how fleeting my life is. 5You have made my days a few handbreadths, and my lifetime is as nothing in your sight. Surely everyone stands as a mere breath. 6Surely everyone goes about like a shadow. Surely for nothing they are in turmoil; they heap up, and do not know who will gather. 7'And now, O Lord, what do I wait for? My hope is in you. – Psalm 34:4-7
Take care and God bless.
Fr. Benjamin A. Jance III
School Chaplain
Life Lesson
Prayers, Poems and Artworks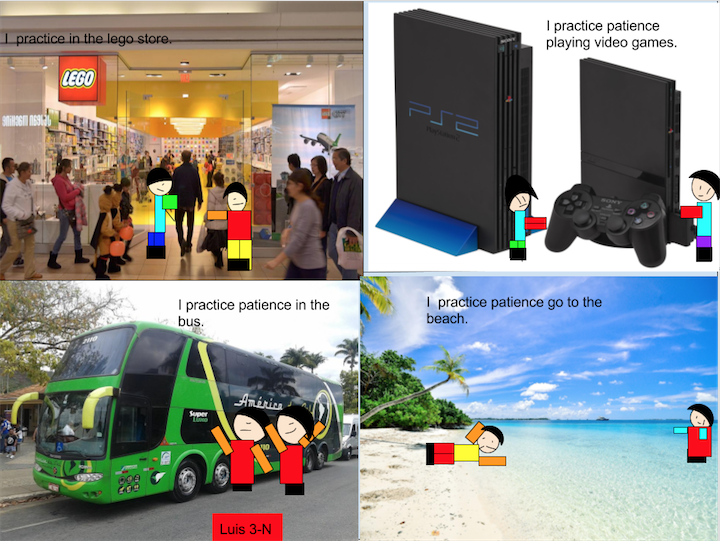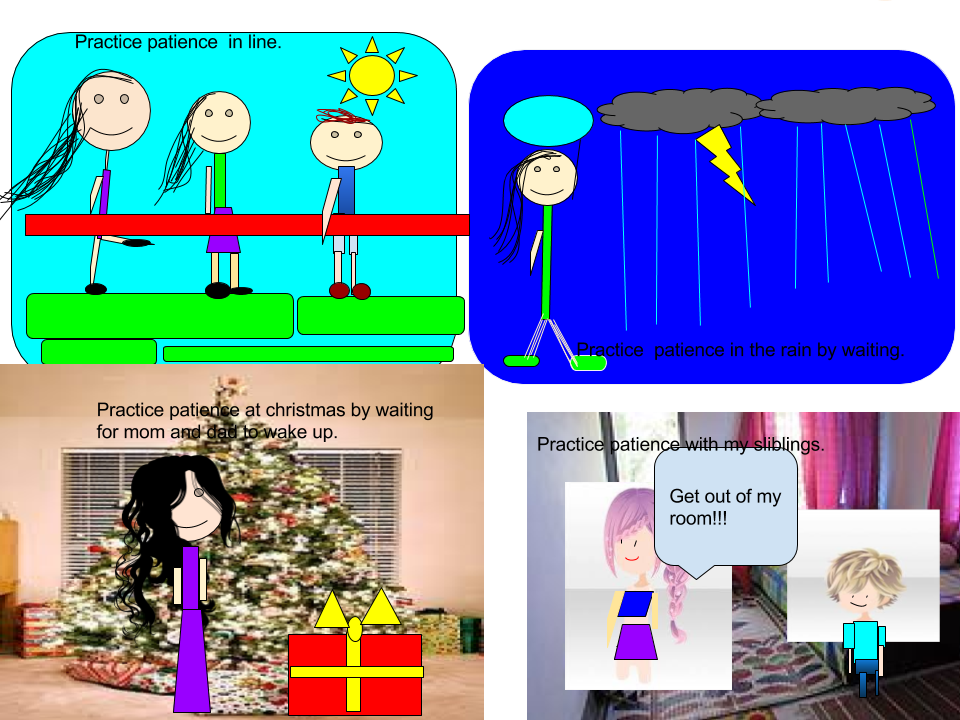 Saint of the Month
Monthly Calendar
Brent Cares / Service Learning
Brent School has, over the years kept a strong Service Learning arm as an important part of its holistic approach to the Brent Educational System. Students, teachers, staff and administrators participate actively in the after school activity by giving of their time and resources in reaching out to those in need. The whole school goes into full support mode when the need arises, especially during the typhoon season. The generous time and preparations that everyone gives to those in need are concrete expressions of the values that Brent stands for.
We do what we can, wherever and whenever we can.
Brent Cares.
Holy Family Episcopal Church
Holy Family Episcopal Church is a parish of the Diocese of Central Philippines, one of the 7 dioceses that make up the Episcopal Church in the Philippines, an autonomous province in the world-wide Anglican Communion.  Our congregation came into being when in 2009 Brent International School, in accordance with the wishes of its founder, Bishop Charles Henry Brent that the school participate in the Church's mission, opened Brent Memorial  Chapel services to members of the surrounding local communities seeking a regular place of worship, whatever their denomination. The response was quite enthusiastic, and we  were admitted as an Organized Mission at the Diocesan Convention in March 2010 and up-graded to Aided Parish   in March 2012,  Today we form a lively and enthusiastic congregation with an average Sunday attendance of around 60, a thriving Sunday School and a very active women's group – and our acolytes are second to none!  Services are mostly in English though readings are frequently in Tagalog.  
Our present rector is Father Joe Mock, Academic Director at Brent School, who is assisted by   Deacons Mary Balitog and Jonathan Britt who handle the day-to-day affairs of the parish. Our bishop is  the Right Rev. Dixie Taclobao, Bishop of the Diocese of Central Philippines.
All regularly scheduled services at the chapel are open to both the Brent and the Holy Family communities.  Daily services are: Morning Prayer at 7:15 a.m.. Noonday Prayer at 11:30 a.m. and Evening Prayer at 3:30 p.m. Monday through Friday. The  Holy Eucharist is celebrated every Friday at 12:30 p.m. and at 6:00 p.m. on Saturdays. On Sundays, there is Morning Prayer at 8:30 and a sung Holy Eucharist at 10:30 a.m.  All services are according the the Book of Common Prayer of the Episcopal Church in the Philippines.
Parish Organizations
Youth Ministry (Samahan ng mga Kabataang Episcopal)
Our Youth Group is one of the most vibrant elements in our parish life.  They form a local chapter of of the National SKEP of the Episcopal Church in the Philippines, and are represented at the National and Diocesan meetings of that Organization.  Members of our youth group also participate in the life of our parish as
Sunday School Teachers (see below for Sunday School)  –  

Our Sunday School and our VCS (Vacation Church School), under the supervision of Deacon Mary Balitog  is run and taught exclusively by the older youth.

Acolytes  –  

Composed of young people, boys and girls,  between the ages of 8 and 19, the Holy Family acolytes assist at all parish Eucharists and are otherwise active in the life of the Church.  They are trained and supervised by Deacon Jonathan Britt  
ECW (Episcopal Church Women)  –  Early on, the women, the pillars of our church community,  organized themselves to form a chapter of the ECW and have since then been the heart of the community  . Beyond the traditional 'women's' tasks, which they perform with gusto,  ( washing  and ironing  church linens and vestments, polishing utensils etc)) they are instrumental in organizing most parish social events and  run highly successful  fund raising activities. They meet every first Sunday of the month under the leadership of their elected officers.  
Parish Programs
Sunday School
This program aims to provide spiritual nourishment to our youngest members  through  singing,  interactive reading and watching appropriate videos..  Average attendance is between 20 and 30 youngsters every Sunday.   Some Sunday School 'alumni'  are now  trained Sunday School teacher themselves, while others serve as acolytes and readers.
Scholarship Program (for University Students)
This program,  initiated by Brent School's  Project Compassion Club supports  a full time college student who is will graduate in April, 2017 and another who is now in her third year.  The program funds come from various Brent School clubs and private sources.
Education Assistance Loan Program (for University Students)
This program aims to support any student from a low-income family who is an active member of the parish and desires to pursue a College Degree.  Support is given in the form of interest free loans to be repaid once the student has graduated and gainfully employed.  The first student on this program will begin third-year studies this year.
Medical Emergency Fund
This program also aims to be able to provide cash for emergency purposes without any obligation from the recipient. This fund is taken from the fourth Sunday offering as well as private sources. Requests for help are evaluated by the vestry.
Parish Preaching Stations
Langkiwa
In 2015, the Pitong Gatang settlement from which most of our original members came was relocated in Langkiwa, a good 30 minute walk from Brent Chapel.  Some children still show up for Sunday School on Sunday mornings along with some adults. For those who can't find the time,   Deacon Mary Balitog visits regularly with the Celebration of Word and Communion one Sunday a month.   
Timbao
Timbao, where some of our members reside, is  located at some distance from Brent School. For those who find it hard to get to us on Sundays,   Deacon Mary Balitog visits once a month to conduct a  Celebration of Word and Communion.
Cavinti (Our Lady of Walsingham Preaching Station)
In 2012 Deacon Jonathan Britt and his wife Grace opened a preaching station on their property in Cavinti, Laguna.  Before long a small but regular congregation was formed which meets twice a month.  Deacon Jonathan conducts a Celebration of Word and Communion first Sundays, and Fr. Joe Mock celebrates the Eucharist on the third.