Welcome to School Year 2017-2018!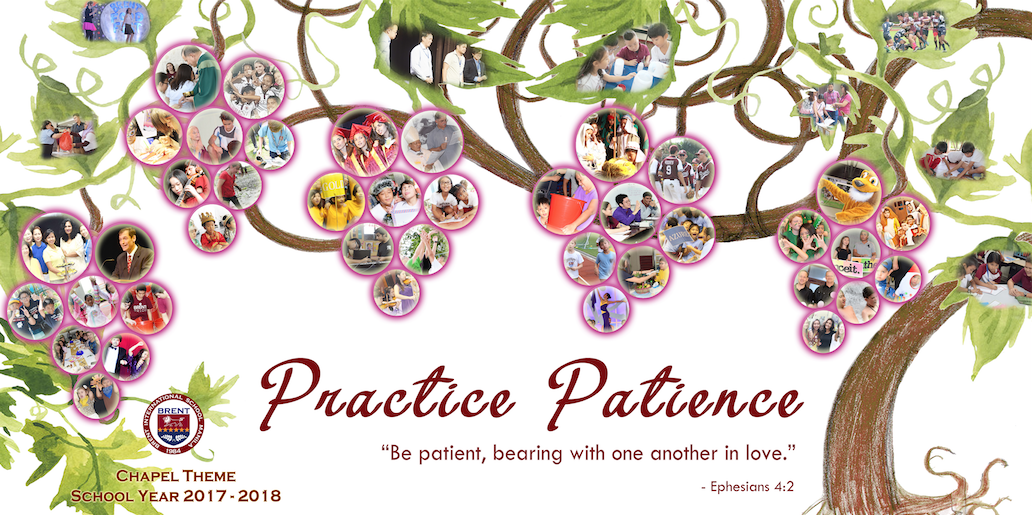 Patience is a wonderful virtue. Interestingly it is a by product of what all may want to shorten but can not avoid – waiting. We wait in line and wonder when our turn would come. We are famished or thirsty and want food and drink served quickly. The patience or the impatience resulting from waiting ultimately shows character.
Life is full of stories about patience. As a kid, I waited with excitement for Christmas. I still do. There's something about that wonderful time of the year that I and my family and others patiently wait for with anticipation.
A mother lovingly and patiently nurtures life in her womb for nine long months until the baby is born. The baby learns on making the first steps after patiently going through the crawling stage. Then the unforgettable first day of school happens.
The young person will continue to discover many and varied things as she grows.
And before we know it she or he has graduated from elementary, high school, college and so on.  Be it at home, school, work, family and in life we learn the art of waiting and of practicing patience.
Life has taught me that good things come to those who work hard, pray and patiently wait.  The beautiful song, "In His time" tells of how God loves and waits for us. He makes all things beautiful in His time.  The psalmist puts it wisely, "wait for the Lord; be strong and take heart and wait for the Lord." (Psalm 27:14)
We pray that this school year 2017-2018 be a wonderful and productive year as we practice patience.
"Be patient, bearing with one another in love." (Ephesians 4:2)
God bless us all.

Fr. Benjamin A. Jance III
School Chaplain